The 'how' of shifting power: Transformation in the context of responsible transition processes
This blog was originally published on Stopping As Success' Website on November 23, 2020. 
In 2020, the world has gone through two critical reckonings: A global pandemic and a movement for racial justice now connected around the world. The development sector has been uniquely impacted  as both forces intersect.
It's undeniable that COVID-19 has completely transformed our planet. As country lockdowns and travel restrictions have forced aid programs to adapt, practitioners have packed their bags and headed back to their country of origin. Nearly one year into the pandemic, we're learning again what we've known all along: People living and working in their own contexts have always been and should be recognized as the driving force in their communities.
On the other hand, Black Lives Matter has, yet again, put a spotlight on the roots of colonialism, racism, and the ongoing unjust practices that underpin the development sector. What was once a radical plea of activists and changemakers is now a widespread call for global-North organizations to shift power to people most marginalized, not just in other countries but also in our own backyards. Amidst calls for organizations' racial justice statements to be met with action, it is undeniable that there is a window of opportunity to make systemic change.
Role of INGOs in shifting power
In the context of both COVID-19 and the global racial justice movement, there's energy like never before to listen to the people affected most by the issues, and for them to be represented in decisions and as a central part of diverse leadership. We see more intentional shifts of organizational relationship, from "charity" to solidarity and the aid sector grappling in new ways with our colonial and racist history. All in the name of equity and shifting power. The moment for lasting change is ripe if we choose to examine – on an individual, organizational, and systemic level – the ways Global North INGOs can give up power, work in solidarity across the globe, and be led by people most directly affected by pressing issues.
As Marie-Rose Murphy and Degan Ali so aptly put it in their article: "If the goal of aid is about ending aid, then INGOs should have an exit plan and develop new metrics of success for their organizations that are centered around devolving power, money and voice to local communities, organizations and movements." 
More and more, the question is: how responsible transitions of international actors to local leadership is one piece of the puzzle.
What Transformation Takes: Evidence to support locally led development
It is both out of the demand for evidence related to responsible transition processes and the need to listen to people most closely affected by aid that What Transformation Takes: Evidence of Responsible INGO Transitions to Locally Led Development Around the World was born. The book is a compilation of 19 case studies from the three-year program, Stopping As Success: Transitioning to locally led development (SAS)(1), led by Peace Direct, CDA Collaborative Learning, and Search for Common Ground, with funding from USAID's Local Works program. It invites readers on a journey around the world to examine diverse processes of responsible transitions from INGOs to locally led entities.
The book contributes to a growing body of evidence on how INGO transitions can support a locally led development sector.
What we know: INGO transitions involve change on the part of INGOs, transferring responsibility, ownership, resources and power to local partners and forming new types of relationships with local entities.  
The rationale of the SAS program and the book is thus: If we listen to people with lived experience in responsible transitions processes, our sector will be better equipped to respond to this current moment by authentically partnering with and creating space for local leadership.
Why now: Even before the pandemic and racial reckoning of 2020, the global aid system was undergoing major shifts, in funding, focus, and how agendas are set. The global "Localization Agenda", donor priorities such as USAID's Journey to Self Reliance, and an increasing number of INGO transitions were starting to change the landscape. Learning with and about these processes is timely for the goals of doing development differently.
What does a transformation within responsible transitions look like?
"Transition is the process, but transformation is the outcome. It's a journey of discovery – there are moments on mountaintops and moments when you feel frightened, messed up, and knocked down, but it's the best work you'll ever do." – Keti Getiashvili, Board member and Head of Development and External Relations for BRIDGE-Innovation and Development (SAS Case Study)
Across the Stopping As Success cases, the 'recipe for success' varies with each organization and context. However, common features (2) of a successful transition process are clear: 1) both technical and procedural aspects of transitions are essential and interconnected and 2) dedicated time to plan for and manage relationships among international and local groups makes responsible transitions possible. In short: the 'how' matters.
What makes transitions 'transformational'?
Evidence from the Stopping As Success collaborative learning project
Before the transition. 
"How INGOs enter matters just as much as how they leave"(3). In order to set up a successful transition down the road, partnerships need to start with a joint vision built on trust, solidarity and joint decision making.
Have a transition planned before you start (4). If an INGO plans to transition over to local leadership before programming even begins, the overall process will be more locally driven and owned.
During the transition. 
Address existing power imbalances. At every step of the process, it's critical to transfer responsibility, ownership, resources and power to local partners.
Don't be afraid to fail. Transitions are messy, complicated, and ever-evolving processes. It's key to ensure there is room to experiment and try different approaches that are most responsive and adaptive to the local context.
After the transition. 
Post-transition partnerships are possible. Relationships do not have to end when a formal partnership ends. Allow the relationship to evolve into new forms during and after the transition process that are centered around collaboration and solidarity.
Looking forward
The case studies and practical resources from the SAS program, and their synthesis into the forthcoming What Transformation Takes book, contribute to a growing body of evidence that seeks to understand how the development sector can be authentically led and driven by people working in their own contexts. As an essential piece of the larger development ecosystem, responsible transitions exemplify that stopping as success can be a reality. What it takes is both INGOs and local entities making choices to partner on transforming inequitable ways of working and build new models characterized by international solidarity with local leadership.
"We, as a locally led organisation, are especially exposed to the effects of the constantly changing social, legal, economic, and political environments we operate in. We have to be vigilant to remain relevant locally, attractive to funders and politically 'aligned'… It is about taking the leadership journey together with the community. It means not leaving anyone behind. It involves listening to the slow talking, keeping pace with the slow walking… It means investing not just in local solutions, but in local leaders because it takes local leaders to drive local solutions." – Pauline Wambeti, Country Director of Nuru Kenya (SAS case study) writing in the From Where I Stand series.
You can access What Transformation Takes here. Track updates and book  events on the SAS consortium member's social media (@peacedirect, @cdalearning, @sfcg_) and by following the #WhatTransformationTakes hashtag.
—————————————————————————————————-
Photo credit: Mona Eendra via Unsplash.
Design credit: Sarah Phillips, Senior Communications Officer, Peace Direct
Citations
(1) In addition to case studies, the SAS project produced over 25 tools and resources to support INGOs, NGOs/CSOs, and donors planning for or actively going through transition processes. You can find those resources in the SAS resource library: https://www.stoppingassuccess.org/resources/ 
 (2) For a detailed list of the SAS project and key lessons learned, please refer to the SAS Synthesis: https://www.stoppingassuccess.org/resources/synthesis/
(3) This was a key takeaway from the SAS program as stated in the SAS Synthesis: https://www.stoppingassuccess.org/resources/synthesis/
(4) The Nuru Kenya case study is an excellent example of an INGO planning to transition before they even started programming: https://www.stoppingassuccess.org/resources/nuru-kenya/
Subscribe to our mailing list to receive future posts from experts with unique insights, points of view, and experience on conflict sensitivity practice, monitoring and evaluation, policy, program design, and implementation.
We hope to hear and learn from your reactions to our posts. Please comment below or contact CDA at

[email protected]

if you are interested in submitting a guest post.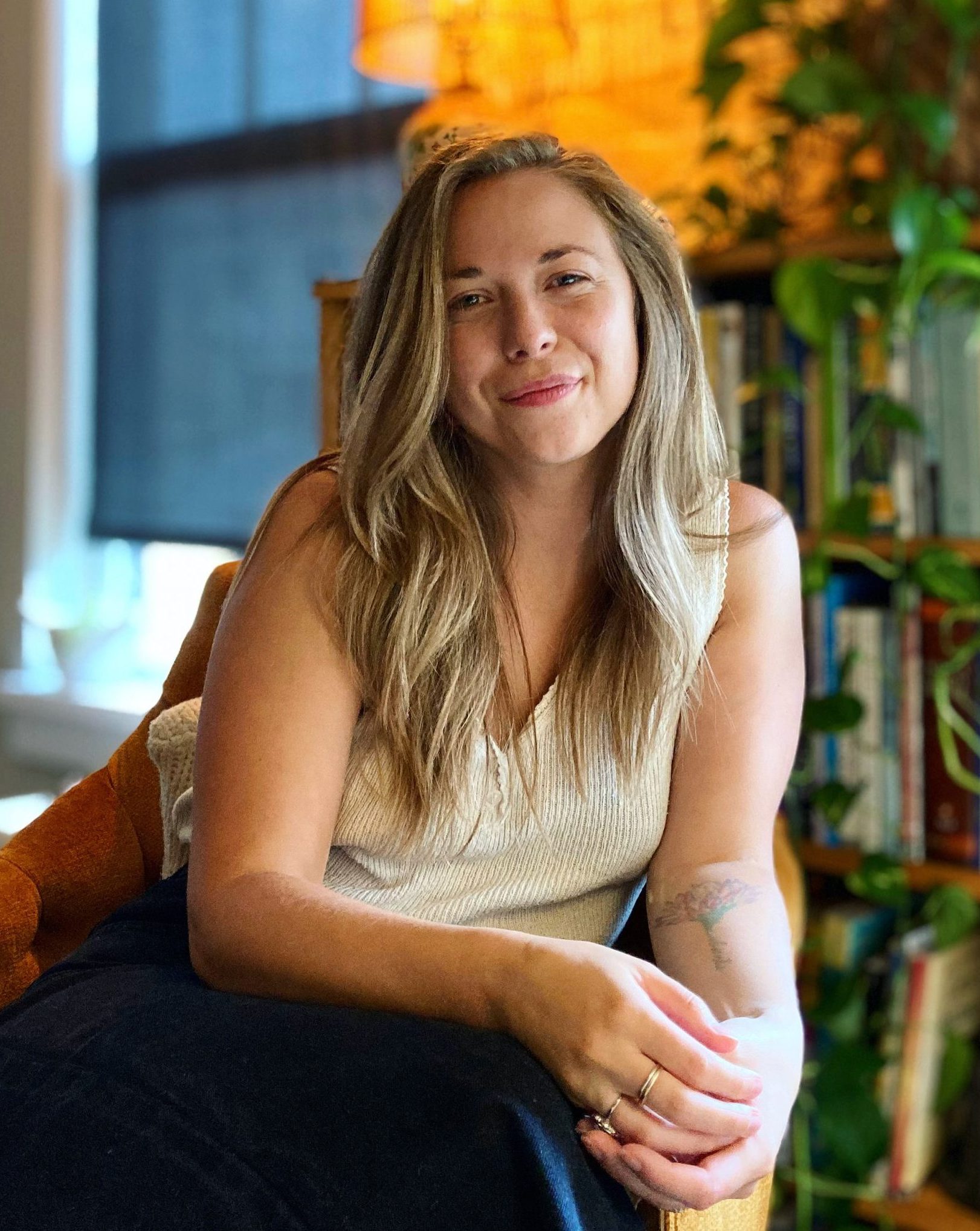 Grace Boone, Program Manager at CDA, is driven by the desire to shift the international development system to be more accountable to communities most affected by aid. From 2018-2020, Grace managed the Stopping As Success collaborative learning project which advocates for locally led development by using evidence from 13 countries to inform responsible INGO transitions. Her portfolio also includes disaster risk reduction (DRR) and conflict, locally led peacebuilding, and conflict-sensitive funding practices for donors.
Ruth Rhoads Allen, President and Chief Collaboration Officer for CDA, is leading the organization into its next chapter as a collaborative platform. She is responsible for strategy design and ongoing co-creation of CDA's vision, technical focus, and means for engaging its global network to address critical issues and common challenges across humanitarian, development, and peacebuilding fields. Ruth also works directly on several of CDA's collaborative learning and advisory services partnerships, including the Stopping As Success program.