Neil A. Levine, Board Chair
Neil A. Levine joined CDA's Board in 2018. Neil retired from federal service in 2017 after 30 years in the Executive Branch and on Capitol Hill.  He taught Strategic Leadership at the National Defense University's Eisenhower School for National Security and Resource Policy and taught at American University School of International Service.  While at the U.S. Agency for International Development (USAID), he led the Center of Excellence for Democracy, Human Rights and Governance (2014-17) and the Office of Conflict Management and Mitigation (2008-13).  He is now a certified professional coach with over 20 years of experience in advising individuals and groups on setting the conditions for success.  Neil has a M.S. in National Security Strategy from the National War College (2008), a Masters in International Affairs from Columbia University (1986) and a B.A. from Earlham College (1983).   In 2017, he received his Executive Coaching certification from the College of Executive Coaching.
Sharon Flynn, Board Member
Sharon Flynn brings to our Board more than 20 years of experience designing and implementing sustainability strategies with global multi-nationals in the mining, oil and gas, construction and forestry sectors. These organisations include Rio Tinto, Bechtel, and GrupoNueva, where Sharon developed social performance and social impact management approaches. Sharon also brings considerable experience with the not for profit sector in community development, biodiversity conservation and peace-building with organizations including the One Earth Future Foundation, Conservation International and The Nature Conservancy, all dedicated to building local solutions. Sharon is currently the Executive Vice President and Head of External Affairs and Social Performance with OceanaGold. She holds a Master of International Relations and Management from the University of California, San Diego.
Rebecca Miller, Board Member
Rebecca Miller is a Director, Philanthropic Strategies with Fidelity Charitable's Private Donor Group, where she helps donors make philanthropy as powerful a force as possible for social change. Ms. Miller is passionate about supporting global grassroots civil society.Prior to joining Fidelity Charitable, Ms. Miller was a senior philanthropic advisor at The Philanthropic Initiative, as well as a technical advisor on resilience, governance, and partnership at Mercy Corps. Rebecca has also worked for Hunt Alternative Fund's Institute for Inclusive Security.Rebecca received a bachelor of arts degree in political science and Spanish from Grinnell College, and a Master's degree from GW's Elliott School of International Affairs.
Fred Kama Kama, Board Member
Fred Kama Kama from the Democratic Republic of Congo (DRC), is the Regional Director of the World Scout Bureau, Africa Regional Office. In this position, Fred assists National Scout Organizations to identify needs related to youth programs, adult resources, management, and institutional development. He has worked with Oxfam Novib, Peace Tree Network, American Friends Service Committee, the United Nations Development Programme, and performed field work as a Collaborative Learning Projects Consultant for CDA in Burundi, DRC, Kenya, and Rwanda. He is French-English bilingual and is currently completing a Ph.D. focusing on conflict transformation with the California Institute of Integral Studies.
Alain Ondias-Souna, Board Member
Alain Ondias-Souna is the Founder and Managing Director of Sahel Aid, a Cambridge-based humanitarian startup working on improving education in the Sahel countries of West Africa. Alain brings more than 20 years of experience in international development and humanitarian emergency, with long-term, diverse assignments in Africa, South Asia, Latin America and the Middle East. Understanding the dynamics of conflicts and how to improve the welfare of afflicted populations is central to who he is. Alain is a committed advocate for education for all, economic development, and creating equitable communities. Alain holds a B.A. in Economics from the American University, a Master's in International Public Policy from the Johns Hopkins School of Advanced International Studies, and a Master's in Public Administration from the Harvard Kennedy School, where he was an Edward S. Mason fellow.
Mike Pejcic, Treasurer
Mike Pejcic who joined CDA's Board in late 2019, serves as Chief Financial Officer for World Wildlife Fund. Prior to joining WWF in 2018, Mike was Chief Financial Officer for International Youth Foundation. He also served as CFO for an international peacebuilding organization in Geneva, Switzerland, for nearly 10 years. His earlier experience included overseeing global finance operations for Mercy Corps and Habitat for Humanity International, as well as work in Ivory Coast, Rwanda, Democratic Republic of Congo (DRC), Burundi and South Africa. Early in his career, Pejcic focused on helping refugees fleeing conflict, learning and applying methodologies similar to those developed by CDA. Working in conflict areas taught him the importance of listening, context, and that peace cannot be imported or imposed from outside. The most durable solutions are those that come from within a society and are locally owned. Mike received a BBA from Andrews University in Michigan and an MBA from University of Westminster in London.​
Jeannette Carneiro McLaughlin, Board Member
Jeannette Carneiro McLaughlin is a partner in the corporate department of Arent Fox, a full-service law firm based in Boston. She serves in the role of outside general counsel to numerous global companies, managing strategic advice on corporate planning, corporate governance, and negotiations. She represents companies in a broad range of industries, including software, digital media and entertainment, mobile, consumer internet, clean tech, medical device, and healthcare services related to work in the US, Latin America, Asia, Europe and globally. Jeannette previously practiced law in London, where she specialized in international business law. She grew up in Kenya and holds BS and JD degrees from Northeastern University.
Pushpa Iyer, Ph.D, Board Member
Dr. Pushpa Iyer is an activist, practitioner, scholar, and teacher, in conflict resolution, peacebuilding, diversity, equity, and inclusion. Her work to bring peace between Gujarat's (India) divided Hindu and Muslim communities laid the foundation for her social justice work. Her research in South and Southeast Asia, Africa, and the United States, has focused on identity-based conflicts, non-state armed groups, and peacebuilding. Dr. Iyer's current research centers on developing approaches to decolonizing the mind through a historical and contextual understanding of how colonized minds impact knowledge acquisition and dissemination. As Senior Technical Advisor for Diversity, Equity, and Inclusion at Catholic Relief Services, she designs and develops programs that facilitate attitudinal and behavioral changes for a more equitable and inclusive organizational/societal culture. Dr. Iyer published her coffee table book, "Gandhi's Gujarat: Vibrant Diversity through the Center for Conflict Studies." She is currently writing a book titled "Challenging the Binary: Decolonizing Antiracism Approaches with Compassionate Courage" (Routledge, 2023.) Dr. Iyer is a Visiting Scholar at her alma mater, the Jimmy and Rosalynn Carter School for Peace and Conflict Resolution, George Mason University, where she received her Ph.D. in Conflict Analysis and Resolution. She also holds an MBA in International Management from the University of East London, U.K. After graduating from George Mason University, Dr. Iyer was an Associate Professor of Conflict Resolution at the Middlebury Institute and served as the Institute's first Chief Diversity Officer. Dr. Iyer is the founder and director of the Center for Conflict Studies, which has successfully run many initiatives, including a Summer Peacebuilding Program, a Certificate in Conflict Resolution, and a research-cum-practice initiative for racial equity – Allies at MIIS. A current initiative of the Center is Compassionate Courage, an intervention approach for resolving identity-based conflicts. Dr. Iyer serves on the Board of various non-profits, has organized eight conferences and symposiums, is a frequent speaker and trainer on various social justice issues and writes on topics that stir her conscience.
Jessica Wattman, Board Member
Jessica Wattman is Director, Social Innovation at New Markets Advisors, an innovation consulting firm based in Boston. She works predominantly in the public and nonprofit sectors, where she has deployed the "jobs to be done" and other innovation methodologies to create a wide range of trail-blazing programs in conflict and other unstable environments. Her background includes time in Afghanistan, Ethiopia, Lebanon, Zimbabwe, and other hotspots. She has worked for organizations such as the United Nations Development Programme, Save the Children, Oxfam, the Department of Defense, the US Agency for International Development, and Mercy Corps. Jessica has extensive experience in conducting primary research and using those findings to create new approaches to facilitate communities' adoption of new ideas. She has a PhD from MIT, her MPP from Harvard's Kennedy School of Government and her BA from Columbia University. She currently lives in Puerto Rico with her husband and three children.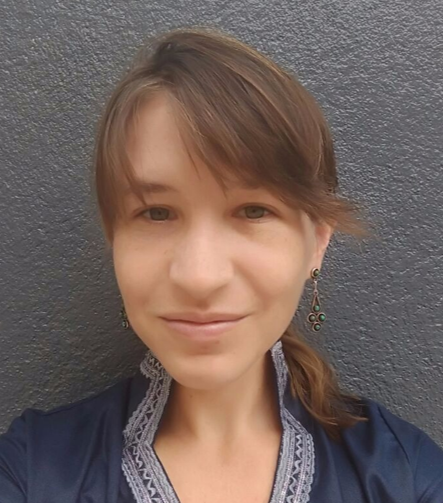 Sabina Carlson Robillard
Sabina Carlson Robillard passed away on November 16, 2022. She was a beloved CDA Associate and a constant part of our community for 10 years.
Sabina specialized in the relationship between disaster affected communities and humanitarian organizations, and had previously collaborated with CDA on a variety of initiatives, including projects with the International Federation of the Red Cross and the International Rescue Committee. Her efforts include a Do No Harm Case Study focused on Cité Soleil in Haiti that was supported by a grant from DFID.
Sabina was one of the Tufts students responding with Ushahidi to the 2010 earthquake in Haiti where, in many ways, she discovered her life's calling; she became a passionate advocate for affected people and local leadership in humanitarian disasters. She later helped found the Humanitarian Women's Network and, with her husband, Louino Robillard, founded a number of community-driven organizations in Haiti.
In 2014, Sabina was called up to join the International Organization for Migration during the 2014 Ebola crisis in Guinea and wrote about the contribution of community engagement to the response on CDA's blog.
Most recently, Sabina was involved in Risk III: From Evidence to Action, a partnership between CDA and InterAction to identify, understand, and address risk management "traps" that limit organizations' abilities to meet humanitarian needs and adapt to complex contexts.
Sabina was also the lead researcher on a study for USAID by Tufts University's Feinstein Center on the localization and decolonization of the humanitarian sector. In October 2022, USAID issued a new policy on their commitment to locally led humanitarian action.
Sabina will have a lasting impact on the people and systems she touched. We miss her deeply.