Equity and locally led development in times of COVID-19
Since the global effects of COVID-19 became apparent, the question at the forefront of my mind has been will this crisis finally convince the aid sector that locally led development is vital? And will those of us working in this sector support the shift to greater local ownership in an equitable way? And what would that look like?
Equity in this context refers to a rebalancing of the power dynamic between the global South and North through reformed policies, a fairer distribution of global resources, and the creation of more equitable partnerships. This includes shifting power to the local level, recognising the power and agency of people in their own contexts. 
Voice and Funding: How COVID-19 is exacerbating inequities
There are many examples of inequity in the international development system. While COVID-19 has amplified many of these inequities, to my mind there are two dimensions that have the potential to most affect the aid sector's response to COVID-19: 
1) Whose voices are listened to and valued? and 2) who is funded (before and since COVID-19)? 
On voice, Southern actors have long called for their knowledge and experiences to be valued equally to those of Northern individuals and organisations operating in the global South. We have not seen great change in voice even amidst the global pandemic, with Southern organisations raising concerns that they do not have a seat at the table when it comes to discussing COVID-19 risk mitigation. 
On funding, we know that despite the Grand Bargain's 2020 target of providing 25% of humanitarian funding "as directly as possible" to local and national actors, the figure only sits at 3.1%. COVID-19 has raised the volume on Southern organizations calling for direct funding to the local level, especially as international actors have pulled out of many countries due to the pandemic. 
All of this brings to mind the much-circulated analogy of being in the same storm but in vastly different boats. Some believe the pandemic provides an opportunity for rupture and innovation; others think it will only exacerbate the deep inequities, especially racial ones, of the development system. It may be too soon to tell but so far I lean towards the latter, given that Northern countries have focused more on internal challenges than on supporting a globally equitable response.
And yet, radical change is often driven by necessity. As Sarah Cechvala wrote in the first blog of the series, "In the time of COVID-19, 'localization' is no longer a policy-level debate with little practical action or application. It is an essential reality. A reality that is likely here to stay." While the global North struggles with its own crises, Southern actors, especially at the local level, are taking action and filling gaps – despite being consistently deprived of the required resources. 
But it's not all about COVID-19
As the pandemic absorbs most of our energy and time, I'm concerned that we are losing sight of the bigger, pre-existing picture. The concept and practice of locally led development, or indeed community led development, are age-old. Despite this, a chasm still exists between the rhetoric and reality of 'localization,' as pointed out by Ann Hendrix-Jenkins in this series. Northern actors make broad commitments to support this process, but as we know from the many movements, most recently #ShiftThePower, progress is slow. So we cannot pretend that inequities surfacing now were caused by COVID-19, rather they have been long in existence due to  broader structural dynamics. 
The motivating question for this blog series enables us to invert the power dynamic inherent in the 'localization' debate – instead of focusing on what organisations and leaders in the global South need to do or change in order for Northern donors, INGOs, and others to shift power and resources to the local and national level, it invites us to consider a different paradigm entirely.
What if the international development system were to intrinsically value the resources, assets, and knowledge that have always existed in the global South?
This in turn allows us to grapple with some of the dysfunctions of the system, including power imbalances that are often linked to neo-colonial practices and different forms of top-down control. 
Supporting locally led development in an equitable way
And so, I ask: recognising that 'localization' relies in part on the global North giving up control, how can this be done in the most equitable way possible? That is, how can we ensure Northern organisations are genuinely shifting power and promoting locally led development rather than simply shifting their locus of activities and fundraising to the local level? 
There is no simple answer, of course. But a few key ingredients could make a difference in the short-term as we navigate the fallout of the pandemic. These fall into the two dimensions of inequity identified above and are informed by recent consultations that I've been a part of with both Southern and Northern actors. 
Equally value global South voices and knowledge 
It is vital that any process of 'localization' is driven by the needs and priorities of those closest to their contexts, not assumptions based on Northern paradigms. It isn't really about 'making space' for local leaders; it's about removing structural barriers that are placed in their way in an inequitable system – even more important during times of crisis.  
We must also pay closer attention to whose voices are being heard at this time – and whose are not. Who has been and is currently dominating the global narrative about 'localization' and the ways in which the aid sector should respond to COVID-19? What are the power dynamics surrounding who is given a platform to share their ideas, and whose interests are they representing?   
This will allow us to invert the dynamic of who is considered an 'expert.' One of the first lessons of the pandemic crisis response was that different approaches were needed in different contexts – what might work in the United Kingdom or the United States, for example, will not necessarily work in South Africa. This speaks to my first point about listening to people closest to their contexts. Indeed, South Africa and other African countries have had early success in slowing the spread of the pandemic, given their expertise in responding to infectious diseases and the agency to make decisions appropriate to their contexts. This is not to say the response has been perfect in the South, but in many instances the global North has fared far worse in fighting COVID-19 than countries it labels as 'developing'. 
Fund directly, and fund flexibly 
It is essential to remove funding constraints, for instance creating vehicles that only international actors can access, in order to make funding more accessible for local and national organisations as part of the crisis response. This would mean moving away from projectized aid channelled through Northern organisations towards direct organisational support. This is single-handedly the biggest demand I'm hearing from Southern actors, and the action that would best enable organizations to weather the current storm. As argued by the Network for Empowered Aid Response (NEAR), local and national organisations have the "capacity and willingness to do much more in communicating critical risk information to our communities, counter misinformation, support our national health systems, improve hygiene conditions, promote solidarity, protect the most vulnerable, while addressing the psychological, social and economic impact of the COVID-19 pandemic."
Funding flexibly requires a radical rethinking of how the sector views the supposed risks surrounding locally led development. In Smart Risks, Jennifer Lentfer, Tanya Cothran and others argue that the power dynamics of funding mean that being able to take risks at all is a product of privilege that largely resides in the global North. Taking smart risks means putting power back in the hands of marginalised communities and deferring to their wisdom in using funds to support the greatest needs. Indeed, right now the real risk is failing to shift power and resources fast enough to respond to growing need at the local level. Because when the North turns inwards to deal with its own problems, it takes with it both resources and attention. Rather than listing reasons why international actors cannot give direct funding to local NGOs, or doing research on whether this is a good thing, let's call for action now, when it's needed the most. 
There are difficult choices ahead
Many Northern actors that have pushed back against locally led development and shifting power to the South are now struggling – both in dealing with their own crises and in maintaining their programmes and funding. This poses a challenge: while on the one hand COVID-19 has accelerated action at the local level, on the other the aid sector is potentially facing an overall decrease in resources, with many INGOs struggling to stay operational. We therefore have some difficult choices ahead of us as a sector. Will we be able to prioritise needs in an equitable way in times of truly global crisis, especially when it comes to locally led development? Will we meet existing commitments to shift funding to the local level, despite the financial challenges facing international organisations? Can we be proactive about these choices and not shy away from difficult decisions? 
We've talked the talk for a long time. It's time to walk the walk. 
---
Photographs and graphics from top to bottom: Image 1: Global Fund for Community Foundations, Pathways to Power Symposium. Image 2: Pathways to power, Global Fund for Community Foundations, Pathways to Power Symposium. Image 3: Pathways to power, Global Fund for Community Foundations, Pathways to Power Symposium. Image 4: NEAR Our Work: Advocacy, NEAR.
This blog was written as part of the "From where I stand: Unpacking 'local' in aid" series. Each week, CDA will create a space to help bring  these critical and fresh, though often neglected, voices – from local practitioners to those working alongside them (including those who work on the policy and programming agenda) – to the forefront. 
Our hope is to expand our collective thinking and understanding about what "localization" actually looks like in practice, no matter how messy it may be. In doing so perhaps we can begin to answer the question: What if the evidence-base for local leadership, aid policy, and INGO practice was instead based on the diverse experiences and ideas of those leading humanitarian, aid, and peacebuilding efforts in their contexts?
For more blogs in this series check-out:
And many more to come soon! If you are interested in contributing to the series please contact Sarah Cechvala at [email protected]. We would love to hear from you and include your perspective.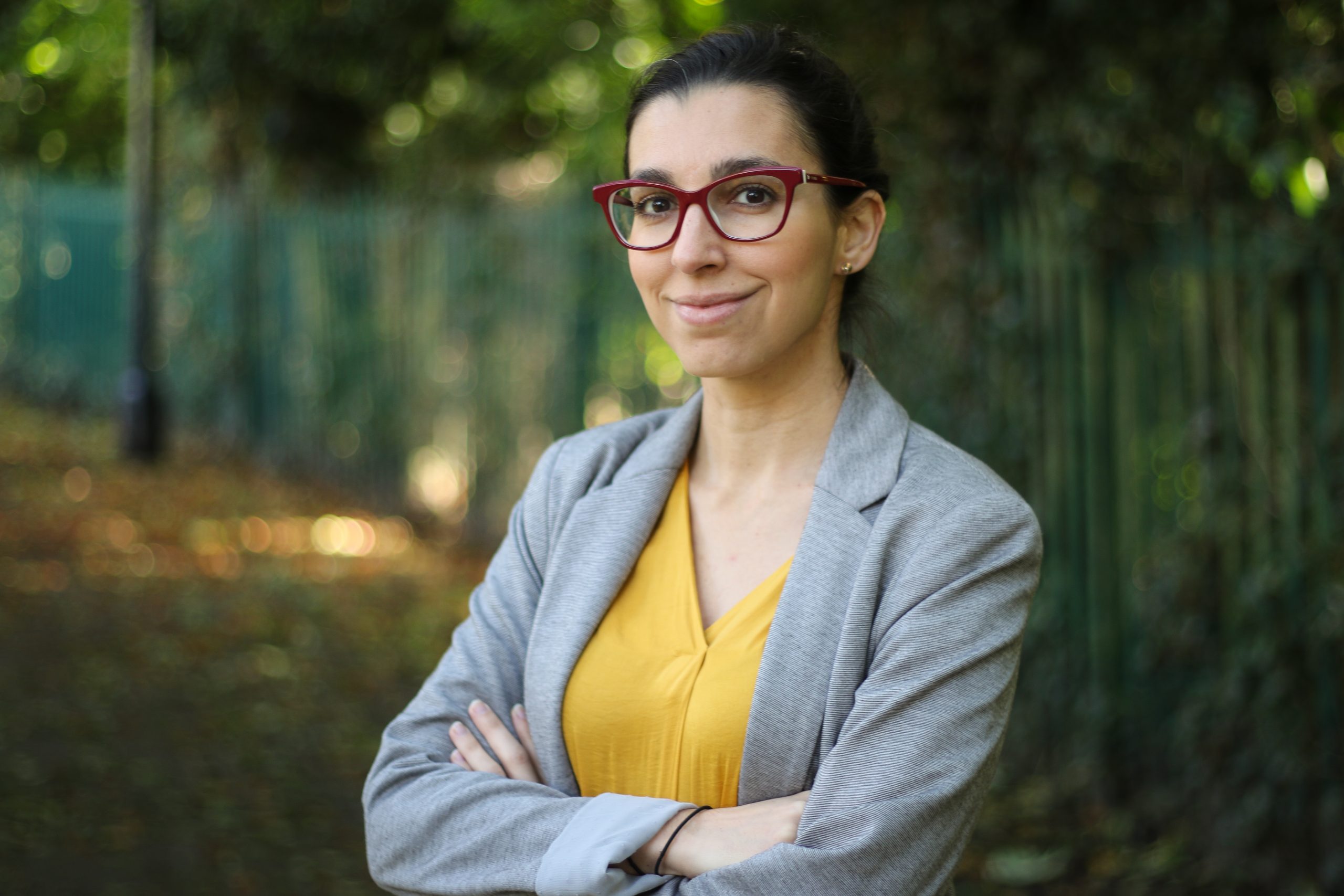 Alex Martins is an independent researcher, facilitator and advocate passionate about creating a more equitable international development sector. Her research focuses on the changing dynamics of the system, including how Northern donors and INGOs transition from aid relationships to development partnerships. She is also the founder of The Equity Index, a social enterprise established to advocate for greater equity in the UK sector by measuring organisational policies, practices and partnerships. Outside of work, she believes in the transformational power of theatre and enjoys long walks with her dog Fluffy. Born in Johannesburg, she was raised in South Africa and Brazil and is currently based in London, UK.