The CDA Perspectives Blog by CDA Collaborative Learning Projects
We Will Not Know Unless We Ask and Listen
Why do feedback mechanisms matter in Haiti, Nepal, and beyond? I recently wrote a blog post for CDA that emphasized the importance of open-ended listening to communities in aid recipient countries. But in humanitarian disasters, such as the recent earthquake in Nepal, this also applies to establishing feedback loops with disaster-affected communities. Here's why effective feedback mechanisms matter, and how they are done right, from an experience of post-earthquake Haiti:
As an American aid worker who spoke Haitian Creole and lived in Haitian communities (often less than a five minute walk from an IDP camp), I worked with the quantitative scale of the disaster during the day, and came home to the human scale of it at night. I also worked to help establish two-way communication channels for camp residents and affected people to communicate with responders.
What I saw firsthand was how much Haitians wanted to have their voices heard in the response. People were tired of being surveyed and assessed – they had questions, challenges, thoughts, ideas (and also a lot of general complaints) and had no idea how to express them, or who would listen. Many turned to radio call-in shows just to vent their frustrations, or to confronting field staff who didn't know how to handle this information.
But this is not just a question of giving people a place to blow off steam. By not having any sort of feedback mechanism, aid providers were missing important information. Few people were aware that the main problem in Cite Soleil was the fact that gangsters had escaped the national prison and were terrorizing their old neighborhoods, because we didn't ask. Many of us working on the earthquake response were behind on important trends and evolving needs in the camps. As one camp resident said to me: "if a problem comes up and no one is around to survey us, it is like the problem doesn't exist".
And as someone who stayed in Haiti for years after the earthquake, I saw the long-term effects of not having feedback channels. People felt shut out of the response. Resentment built up, and in many cases, instead of actively trying to fix issues in camps and communities, people would become passive, because "no one would listen to us anyway".
Soliciting and responding to feedback is not easy. When I would speak to aid providers about ways to open up bottom-up communication channels, many said that they didn't know what to do with this kind of information: they couldn't act on hundreds of thousands of ideas and stories. They needed data.
But there are existing resources on how to set up effective feedback mechanisms so that both sides get what they need. Even in Haiti, there was a lot of innovation in ways to listen better by a variety of organizations and companies. Infoasaid released a report with case studies about organizations who were getting two-way communication right in the Haiti earthquake response. CDA and ALNAP released a series of case studies, research, and practitioner guidance – "Closing the Loop: Effective feedback in humanitarian contexts" – that helps to define important elements in setting up effective feedback mechanisms in crisis situations. Here are a few good practices highlighted in the ALNAP-CDA guidance:
Consult the affected communities on what communication tools are most accessible, safe, and culturally appropriate, and be careful that they don't replace face-to-face communication or displace existing community-based mechanisms
Ensure everyone (affected community and aid agency staff) have clear expectations about what the feedback mechanism is (and what it isn't), and what it can do (and what it can't)
Acknowledge feedback from the affected population in a timely way
Ensure clear roles and responsibilities for maintaining feedback channels, but avoid creating a silo where 'community feedback' is seen as an isolated task disconnected from day-to-day programming and decisions
Develop a system to distinguish between urgent and sensitive information (i.e. sexual exploitation and abuse) and non-urgent information. There should be clear procedures for how to deal with sensitive information, and mechanisms to keep that information confidential or anonymous
Design ways to verify and analyze feedback information, and report it in a way that's helpful for the people who will be using it in decision-making
The reports, case studies, and practitioner guidance provide more illustrative examples and advice on setting up feedback mechanisms. But what's important to note is this: while feedback mechanisms are not easy, we are learning more and more about what works. And in every disaster, the affected population has something to say. We ought to find ways to listen better, respond and use this information, even in the midst of a crisis.
Please also see ALNAP report produced in collaboration with CDA: "Rhetoric or Reality? Putting Affected People at the Centre of Humanitarian Action."
---
This post is hosted on CDA Collaborative Learning Projects' CDA Perspectives blog. Subscribe to our mailing list to receive future posts from experts with unique insights, points of view, and experience on accountability and feedback loops. We hope to hear and learn from your reactions to our posts. Please comment below or contact Jasmine Walovitch [email protected], if you are interested in submitting a guest post.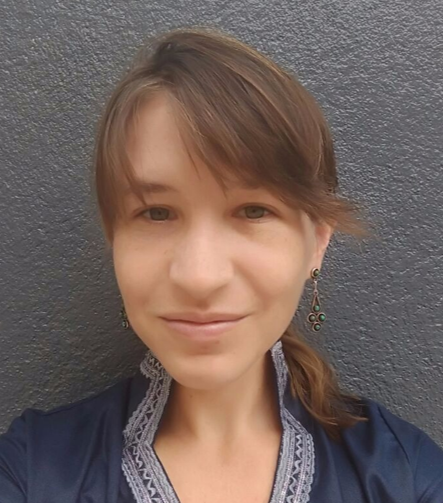 Sabina Carlson Robillard is an American citizen who has been based in Port au Prince, Haiti since 2010. She worked on post-earthquake issues in IDP camps, disaster-risk reduction, cholera prevention, and community capacity building. Sabina has primarily focused on peace-building initiatives in Cite Soleil, and has an interest  in how aid agencies and communities can improve the efficacy of their partnerships. She is currently studying at the Friedman School of Nutrition at Tufts University, and is acting Director of Development for Future Generations Haiti.