Lessons and Insights Straight from the
'From where I stand' Contributors
This blog is part one of two blogs. This blog is intended to present key themes from the
From Where I Stand
virtual learning forum as the contributors have presented them, in their own words. The second blog, launched next week, will offer our reflections on those themes and respond to the question: what now?
The term 'localization' emerged from long-standing critiques of international humanitarian systems that began to coalesce into a loosely defined agenda to better include local humanitarian actors in global humanitarian systems. Perhaps unsurprisingly, much of the current discussion on localization comes from people or institutions who are located in countries that hold the most power in the international humanitarian system, is written in English, and is housed on platforms associated with UN agencies, NGOs, and universities in the global North. Further, it seems ironic that the topic of localization, which focuses on local leadership, capacity, and power, has often excluded local humanitarian actors.
We, at CDA, are also part of this large, Western-driven aid paradigm. We are firmly situated in these power structures as an US-based NGO whose staff are mostly white and American. However, we have long recognized our role and the imbalances in the global conversations about international aid and have found that one of the best ways to start bridging them is through the audacious act of listening.
We sought to more meaningfully listen by launching the From Where I Stand virtual learning forum, which is a space to gather, listen, and learn. Our hope was to learn from those working in their own countries and those supporting them, as they share their experiences working in the ever-evolving aid sector. Over the last eight months, the platform hosted 25 articles from people across 17 countries, the vast majority of whom work in local NGOs in the Global South, while others were practitioners from the Global North working on localization.
Now, eight months later, we are examining what we heard and what insights have been shared. It is clear that these conversations add up to an important piece of the localization discussion. They offer a window into the perspectives and experiences of those who the localization discussion is supposed to be about: people working in their own contexts. This blog examines the range of critical topics explored by the series authors in their own words (grouped under the following headers).
We are stuck in old patterns
Some of the authors called on the sector to build a new system, rather than making small incremental changes to the existing one. Farida Bena described how localization is essentially built on the old structures of power: "[T]he [localization] reforms enacted so far are still fundamentally grounded in traditional Western/Northern notions of what is best for 'developing' countries' and their people…" Alex Carle, after 23 years in international aid organizations, acknowledged that deep racial biases and the legacies of a colonial past were preventing the reforms that the aid system needs. In her post, Cecilia Milesi advocated for breaking down those structures of power as such: "Localization of aid should be a process to share power, decentralize and deconstruct the inequalities inherited of the post-colonial international cooperation system… are we [as Southern Actors] ready to avoid the temptation to only mirror international standards so to enjoy the leftovers of the international cooperation game?" 
Authors also offered a critical and nuanced understanding of the use of the term 'local' in the aid industry and what needs to change. Some authors imagined a completely different humanitarian system that shifted away from the colonial binaries of "international" and "local" and instead focused on the humanity of crisis-affected populations. As Paul George described: "The use of the word "local" in humanitarian aid can be traced to a certain 'othering' produced by the description of communities being assisted by Western actors… The touchstone of any reform in humanitarian aid has to be the experience of the most vulnerable individuals in accessing their rightful humanitarian assistance, not the nationality of those providing it." Sabina and Louino Robillard used their experience in Haiti to push back on how the local/international binary homogenizes, romanticizes, and fundamentally misunderstands the "local", erasing and even reinforcing critical power dynamics.
We are not waiting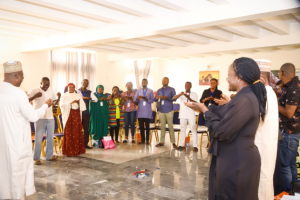 Many of the authors noted that they are not waiting for or relying on international actors to make the change they want to see. They recognize that they themselves have work to do to break down the structures of power in their own societies to ensure affected communities have dignity and agency. For example, Gabriel Mukoloka spoke of the importance of listening to, consulting, and being flexible with affected communities so they can be "implementors in their own right". In another illustration, John Ede gave testimony about the power of harnessing local institutions and leadership to serve and protect survivors of gender-based violence in Nigeria. Also in Nigeria, Ada Ichoja Ohaba's post described the importance of local actors doing conflict sensitivity analyses and ensuring that marginalized communities, such as those living with disabilities, can speak for themselves. In addition, Ujjwal Amatya noted that local organizations need to be as intentional and disciplined about community accountability as international organizations. He posed a question to all aid actors, regardless of where their headquarters are based: "To be successful, we need to ask ourselves: are we giving our power back to communities or not?"
We deserve a new system
If we (speaking more broadly as the aid sector) tear down the system, what can we build in its place? To answer this, the authors said that we need to build a new system on the existing strengths and resources of crisis-affected communities. As Sheena Adam and Nyema Richards point out: "In the context of localization, this is not about shifting power to communities but rather about recognizing the inherent power and wisdom within communities as a starting point." Meanwhile, Mary Akugizibwe reminds us that there are many local actors who contribute significantly to humanitarian responses that tend to be overlooked by the mainstream localization debates. Frederic Kama-Kama was even more specific about where we can look to for leadership. He wrote, "Perhaps the "localization" agenda as such should emphasize the strength of the existing networks and energy of our youth to propel us towards our ambitions to be more equitable and accountable to local needs and priorities."  Ruth Rhodes Allen called on us to "shift the resources so leaders everywhere can lead from where they stand."
What we heard from authors is that affected communities need to be involved at every stage of a program: from designing the blueprints to building the structures of aid that will affect their lives. For example, Ann Hendrix-Jenkins advocated for and provided strong accounts of co-creation and co-management. Similarly, Pauline Wambeti urged us to see affected communities as co-investors, which means "relinquishing the decision-making and control to those who matter, and supporting them to make meaningful choices; and then holding them accountable". Alex Martins notes that: "It isn't really about 'making space' for local leaders; it's about removing structural barriers that are placed in their way in an inequitable system – even more important during times of crisis."
We need to talk about power
At its core, many authors were pushing for something both fundamental to and beyond the conversation about localization: power. Importantly, Grace Boone made the distinction: "Aid isn't the problem, but how the system maintains unequal power is". Siad Darwish described, "[Unpacking localization] must be done with a keen attention to power. But this attention is only meaningful if it aims at the subversion and inversion of various forms of oppression and tries to reimagine the everyday interaction between people." As such, localization cannot be seen as a technocratic process, something that can be accomplished through global conferences, tools, and matrixes. As Miki Jacevic reminded us: "It's important to understand that "localization" is not a checklist, not a precise formula – it's more like an alchemy of interventions." It will look different in each community  at each point in time.
We are the solution
There are many alchemists at work trying to transform the structures of the past into the systems of the future. As the editors of the From Where I Stand forum, we were amazed at how consistently the authors paired their critiques with constructive solutions. Almost all authors included practical guidance, positive examples, and/or bold new visions of the future. For example, Lizz Harrison presented evidence about increasing equity in partnerships from over 400 humanitarian organizations. Maya Assaf-Horstmeier shared powerful narratives of how learning from local organizations inspired World Vision to adopt more integrated, adaptive, and innovative approaches. Even on a personal level, Sanjay Gurung described how a simple tool like photography helped him to remain grounded in local leadership as he moved from working in his own region to working nationally and internationally.
Unsurprisingly, the COVID-19 pandemic has shone a bright light on these questions and brought a new sense of urgency. A majority of the authors commented in some form about the impact of the pandemic on their work and the global conversation around 'localization'. For example, Vincenzo Bollettino, Allyson Brown Kenney, Ngo Bibaa Lundi Anne, Farman Ullah, and Angela Wiens combined their diverse experiences to outline how the COVID-19 pandemic should be seen as a call to invest in local humanitarian leadership. The urgency of this moment was encapsulated in how Sarah Cechvala launched this series: "While COVID-19 has many of us tied to our homes, let's take this opportunity to bear witness to the tremendous power and opportunity of our colleagues working on the frontlines in their own communities and not return to our previously worn paths… Because realistically, if not now, then never."
Where to from here?
From where we stand (as editors of this series), we saw a lot of hope from the authors. We see this hope because while the critiques of international aid are old, new solutions are being tried, tested, and scaled every day, even in a time of unprecedented global uncertainty. The efforts to reshape a more inclusive international humanitarian system are important and long overdue. At the same time, we should also look up, look around, and look beyond it – because people are already building something new.
In our blog next week, we will offer our reflections on these critical themes. We will take all this analysis and attempt to answer: so what? After eight months of new topics, insights, and most, importantly new perspectives, what happens next? How can we drive the change we all want to see?
---
Photographs listed from top to bottom: Photograph 1: Photo credit: Gasper Manuel Zalda. Photograph 2: Building Bridges; Group photograph of youth participants during a Do No Harm workshop in Jos Plateau State, Nigeria (photo credit: Ada Ichoja Ohaba). Photograph 3: Nuru farmer in her farm (photo credit: Nuru Kenya). Photograph 4: Stopping As Success Regional Evidence Review Meeting, Nairobi, September 2019 (photo credit: Peace Direct). Photograph 5: Abim District, Karamoja, Northern Uganda. December 2012. The General Secretary of the local peace committee (photo credit: Sanjay Gurung).
This blog was written as part of the "From where I stand: Unpacking 'local' in aid" series. Each week, CDA will create a space to help bring  these critical and fresh, though often neglected, voices – from local practitioners to those working alongside them (including those who work on the policy and programming agenda) – to the forefront. 
Our hope is to expand our collective thinking and understanding about what "localization" actually looks like in practice, no matter how messy it may be. In doing so perhaps we can begin to answer the question: What if the evidence-base for local leadership, aid policy, and INGO practice was instead based on the diverse experiences and ideas of those leading humanitarian, aid, and peacebuilding efforts in their contexts?
For more blogs in this series check-out:
And many more to come soon! If you are interested in contributing to the series please contact Sarah Cechvala at [email protected]. We would love to hear from you and include your perspective.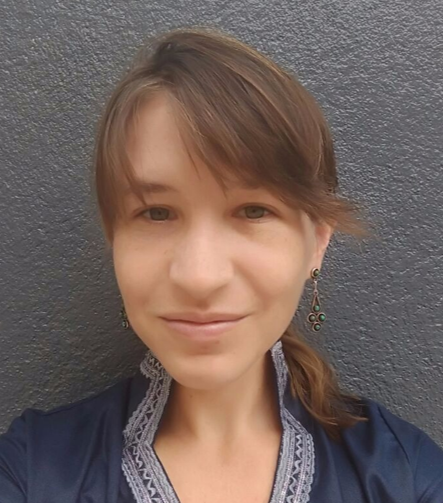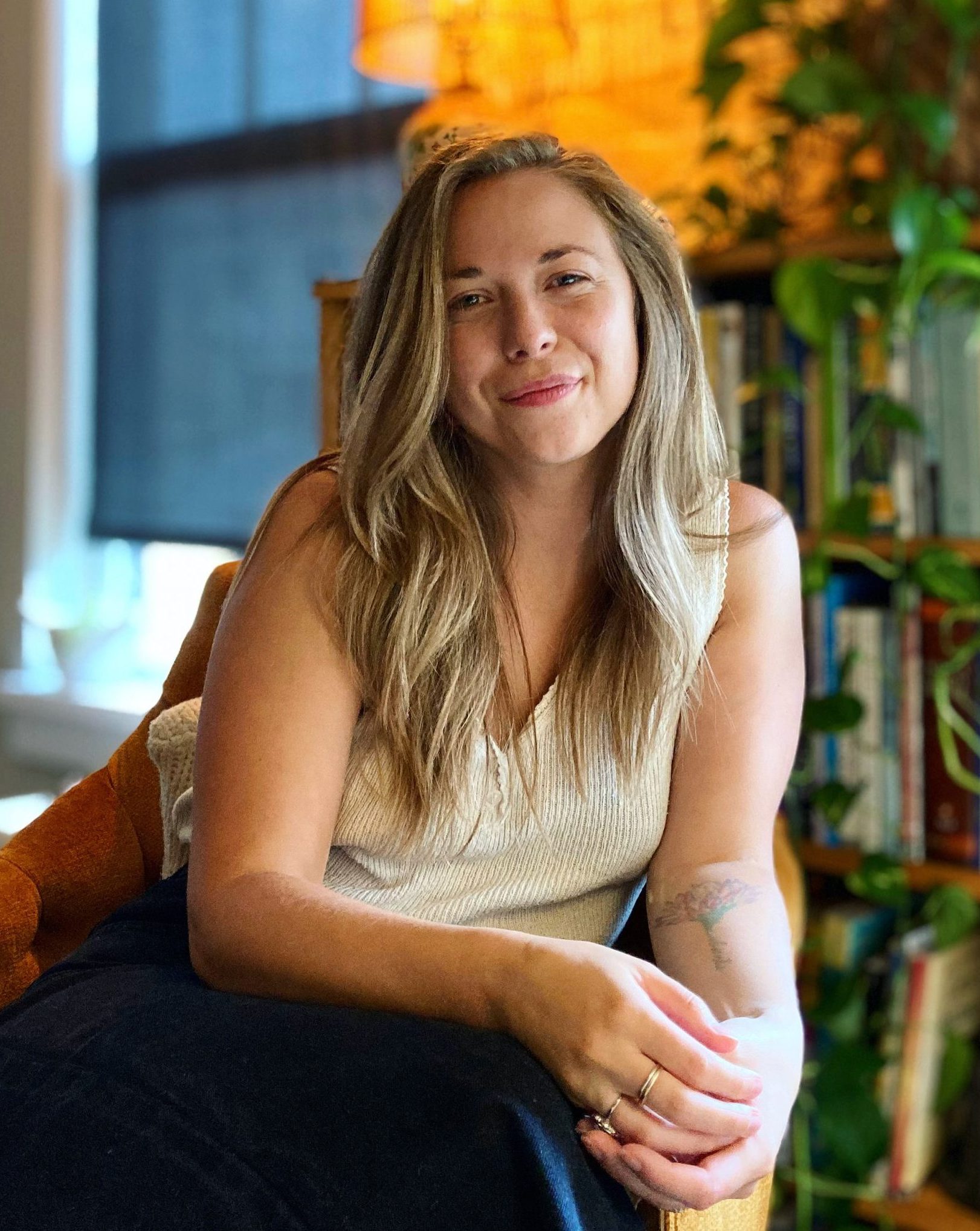 Sarah Cechvala  is a Managing Director at CDA Collaborative Learning. She is an experienced researcher and facilitator, whose work focuses on conflict sensitive aid and accountability to affected communities, feedback loops, participatory program design, and responsible business practice. She specializes in engaging local communities and working with organizations on institutional change and mainstreaming effective practices through coaching and accompaniment. She has practical field experience and a background working in humanitarian and development contexts on issues of forced displacement, particularly in East Africa. Sarah has over nine years of extensive experience conducting field-based research and qualitative evidence gathering in Africa, Asia, the Middle East, and Latin America with non-governmental organizations, governmental institutions, bi-lateral and multilateral donors, and the private sector. Sarah holds an MA from Georgetown University and a BA from Boston University.
Grace Boone, Program Manager at CDA, is driven by the desire to shift the international development system to be more accountable to communities most affected by aid and she works alongside people most affected by conflict to inform conflict-sensitive policy and practice. From 2018-2020, Grace managed the Stopping As Success (SAS) collaborative learning project which advocates for locally led development by using evidence from 13 countries to inform responsible INGO transitions. Her portfolio also includes disaster risk reduction (DRR) and conflict, locally led peacebuilding, and conflict-sensitive funding practices for donors. Additionally, Grace manages the Strategic Communications Associate and CDA's overall communications strategy.