Thinking of Attending IACC 18 in Denmark?
Two weeks ago, over a thousand lawyers, journalists, civil society and government professionals came together for the 17th Annual International Anti-Corruption Conference (IACC) in Panama.  Though IACC 18 is not until 2018, those who will have to raise the funds to attend or get it worked into annual budgeting process may want to start thinking about this now.  As a first time attendee at the IACC, Cheyanne Scharbatke-Church shares a few reflections that may aid you in your decision making.
Do you want to meet someone who works for Transparency International or U4?
If you want to connect with U4 or Transparency International  (TI) – Secretariat or Chapters – then this event is the place to be.  U4, TI Secretariat and Chapters are very well represented so making contact is almost impossible to avoid.  The event also helpfully includes lunch and a number of receptions that provide the opportunity to make new connections.  All good stuff.
That said, don't expect to meet the private sector.  After U4 and TI staff, NGOs are the next best represented with a fair scattering of government and multi-laterals like the World Bank.  However the private sector is almost entirely absent.  I didn't come across a single private sector person, but was told that there were a few on a panel.
You are sure to learn something but…
Sessions cover a wide range of issues: everything from civic technology to women's rights to investigative journalism.  The good news is that there is likely something for everyone.  I learned a number of things that will inform my work.  Let me share a few nuggets:
Body Currency Corruption as a term for what I had known to be sextortion.
Anders Kompass was not the only staffer that the UN took retaliatory action on for reporting the sexual assault of children by French peacekeepers in CAR. According to this panel, the UN and World Bank have shockingly poor whistleblower reputations with cultures that are marked by secrecy and staff fearful of repercussions for whistleblowing.
A person's belief about whether or not they are able to influence government, will impact the way they receive a message e.g. public service announcement to fight corruption, about corruption
In my opinion there is some room for improvement that could increase the value of this event.
Shorten the sessions and/or create discussion-led formatsg. think tank sessions that simply pose a question for discussion around roundtables. The sessions are two hours long and in some cases have up to seven presenters.  The average appears to be four plus a chair who acts as a facilitator and discussant.   This is a lot to listen to especially in the instances where the description in the agenda did not align to what was actually presented.
Make plenaries more interactive: plenaries are always difficult to make engaging for everyone, but there are ways to make them more interactive.  For instance, allow questions from the audience for instance, participants could tweet questions that would appear on the big screen or just to the moderator to select.
Proactively seek out cutting edge research or programming for the sessions: In the sessions I attended there didn't appear to be a lot of new information, models, theories etc., being offered; as someone said at a session's Q&A  "what you presented seems very old fashioned."  To be fair I can only comment on what I saw – it is entirely possible that other sessions were full of new insights.
Offer a publications fair: have an area that offers books, new publications, copies of research reports etc., (for free and for sale) as a venue to promote this material. This would be enormously helpful for those participants from countries that do not have access to these materials and weak internet access.
In-session discussion strangely apolitical
With a few exceptions, politics and political power seemed to be substantively absent from discussions except for standard quick references to 'leadership' and 'political will'.  Let's start with the fact that the government of Panama was the local host, including a speech from the President himself and the Panama Papers were the main theme of a whole afternoon. Yet in these sessions, no one spoke truth to power.  I'm all for respectful dialogue, but it felt like a glaring absence to not speak about the current state of affairs in the conference's host country. Also surprising to me was that the only place I heard mention of Brexit and its impact on the international anti-corruption agenda was in the hallways where we discussed the absence of the topic.
Most disappointing to me, (yes in this instance I am professionally biased) was that I didn't manage to pick sessions that clearly grounded their presentation in the fragility evident in the context they were discussing.   This is perhaps because of the key overlaps between fragility and the conference's under-discussed topics of politics and power. Fragility of course having key overlaps with politics and power.   Overall I felt the representation of research and programming from fragile states was pretty sparse on the agenda.  If this is your area of work, I encourage you to submit a panel proposal, to put anti-corruption in fragile states on the IAAC 18 agenda.
Fun fact: anti-corruption professionals can turn a good phrase
In reviewing my notes from the various days it struck me that many times – presenters and audience members alike – had particularly clever turns of phrase.  Here are just a few of them (I am not providing full citations as not everyone gave their names when speaking):
People create institutions and then institutions create people
When you fight corruption, it fights back (an oldie but still a goodie)
Corruption grows in the shadows of society and is watered by secrecy
An email is like a postcard these days
Whistleblowers are the best, cheapest way to fight corruption
When a rich country is affected, suddenly a problem is a global crisis.
Other attendees – what did you think?
I would welcome others to share their two cents about the pros and cons of IACC 17.  If you think I misrepresented a session or topic you feel strongly about, please feel free to correct me! Looking forward to putting new knowledge into good use in our continued blog series on corruption in fragile contexts.
This post is part of the corruption in fragile states series. The series provides a space for conversation about corruption in fragile states. Since its inception in 2016 as part of the CDA Perspectives Blog, the series has sought to challenge status quo thinking with a particular emphasis on exploring systems-based approaches to understanding and acting on corruption dynamics. Topics in the series range from new research findings in Uganda, Iraq or the DRC to provocative thought pieces intended to contest dominant paradigms or practices.
Now hosted by the Institute for Human Security at the Fletcher School of Law and Diplomacy, series contributions are inspired by, but not limited to, the Corruption, Justice and Legitimacy project as well as the, now concluded, Central Africa Accountable Service Delivery Initiative. All blog posts published after March 1, 2018, information about submitting guest posts, and subscribing to future series updates is available here.
To receive blog posts on other topics from CDA subscribe here. You may contact [email protected] if you are interested in submitting a guest post on the latest work in the fields of accountability and feedback loops, conflict sensitivity, peacebuilding effectiveness, and responsible business.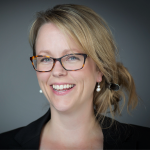 Cheyanne Scharbatke-Church is Principal at Besa: Catalyzing Strategic Change, a social enterprise committed to catalysing significant change on strategic issues in places experiencing conflict and structural or overt physical violence. She has significant experience working on anti-corruption and state legitimacy in the DRC and Uganda.  As a Professor of Practice she teaches and consults on program design, monitoring, evaluation and learning. Cheyanne is also a regular author and co-curator of the blog series on corruption in fragile states.