Thematic Easy Access List of Corruption in Fragile States Series Posts
Is corruption a relevant framework for understanding the financial journey of refugees? What about social norms? And why is asking for the right framework a relevant question? Those are only a few of the many topics we've engaged in the nearly 60 blog posts we hosted so far about corruption in fragile states.
Take this opportunity to dig deeper into that post you bookmarked for later, catch up on the mini-series we've had, and rediscover older posts.
The Corruption in Fragile States Series Posts – Listed by thematic area:
What can we learn about corruption in fragile states?
"Kuleta Haki" Systemic analysis of corruption in DRC
Corruption in The Central African Republic
The gender lens
Social Norms
Corruption, criminal justice and legitimacy mini-series
Police and courts in Northern Uganda
Challenging the status quo
Funding the 'fight against corruption'
This post is part of the corruption in fragile states series. The series provides a space for conversation about corruption in fragile states. Since its inception in 2016 as part of the CDA Perspectives Blog, the series has sought to challenge status quo thinking with a particular emphasis on exploring systems-based approaches to understanding and acting on corruption dynamics. Topics in the series range from new research findings in Uganda, Iraq or the DRC to provocative thought pieces intended to contest dominant paradigms or practices.
Now hosted by the Institute for Human Security at the Fletcher School of Law and Diplomacy, series contributions are inspired by, but not limited to, the Corruption, Justice and Legitimacy project as well as the, now concluded, Central Africa Accountable Service Delivery Initiative. All blog posts published after March 1, 2018, information about submitting guest posts, and subscribing to future series updates is available here.
To receive blog posts on other topics from CDA subscribe here. You may contact [email protected] if you are interested in submitting a guest post on the latest work in the fields of accountability and feedback loops, conflict sensitivity, peacebuilding effectiveness, and responsible business.
---
Header image was accessed here.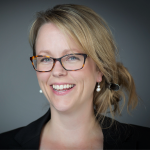 Cheyanne Scharbatke-Church is Principal at Besa: Catalyzing Strategic Change, a social enterprise committed to catalyzing significant change on strategic issues in places experiencing conflict and structural or overt physical violence.  As a Professor of Practice, at the Fletcher School she teaches and consults on program design, monitoring, evaluation and learning. Cheyanne is also a regular author and the curator of the CDA Perspectives blog series on corruption in fragile states.