The Challenge of "Donbernabilidad" in Colombia and Elsewhere
CDA is currently participating in a learning project that seeks to understand the relationships between small and medium enterprises (SMEs) and violence in urban areas – how violence affects SMEs and how SMEs affect violence. CDA's partners in the project are the universities of Oslo, Stellenbosch, and Los Andes, and Peace Research Institute Oslo (PRIO). Case study cities include several – Medellín and Bogotá in Colombia; San Salvador, El Salvador; and Caracas, Venezuela – in which organized criminal activity, rather than conflict as such, is a primary driver of the risk of violence. In this blog, CDA Senior Associate Ben Miller presents reflections from a recent workshop convened in Colombia as part of the "UrbanSME" project.
---
I.
"Don Berna" was the nom de guerre of Diego Murillo Bejarano, the one-time head of both Colombia's right-wing paramilitary Cacique Nutibara Bloc and also "La Oficina" ("the Office"), one of the constituent organizations that operated as part of the Medellín Cartel. The term "Don-berna-bilidad" is a reference to Don Berna and a sardonic play on the Spanish word gobernabilidad – "governability." "Donbernabilidad" refers to the form of order Don Berna's criminal organization was able to impose on Medellín following a (then) secret accord with the authorities. Where national and municipal security institutions failed to impose security governance in a city experiencing carnivalesque violence, Don Berna succeeded. Rates of homicide and "common crime" declined dramatically as a result, but at a high cost: today, the heirs of Don Berna's organization (La Oficina, La Terraza, and others) continue to exert substantial control over territory and the illicit economy within Medellín. Their affiliate and subsidiary organizations extract rents from much of the city's population in the form of the extortion of nearly everything.
Donbernabilidad: for-profit, criminal governance.
Colombia is one of a number of countries in Central and South America suffering through context-specific versions of donbernabilidad. Conditions in those countries suggest that donbernabilidad is not sustained by or indicative of any of the social and political maladies that are so familiar to peacebuilders and conflict experts. The countries in question may be emerging from historical conflicts, but, with a few exceptions, they are not in any clear sense "conflict-affected." In Colombia, as in other affected countries, state institutions are reasonably competent and widely perceived as legitimate and democratic. Most tend to sit in the upper-middle range of major fragility indices, but not at the top of them. Affected countries tend to be middle-income and experience consistent growth; affected cities may even flourish in many respects. Medellín, for instance, is presently enjoying something of a renaissance, with booming tourism numbers.
II.
Donbernabilidad challenges traditional analytical conceptions and models of violence that prioritize conflict, polarization, and competing needs and interests among social groups and/or political-economic elites, and a focus on state and institutional weakness as a set of social and political parameters that make violence significantly more likely. These do not offer much insight into donbernabilidad, which exhibits characteristics that are very different from the kind of turbulence that is evident in fragile and conflict-affected states.
Criminal organizations in these contexts establish territorial control in urban centers for the purpose of extracting rents from families and businesses. They do not necessarily attempt to exclude state actors from the territory that they control, or to link their control over territory to any overarching political objectives. In some instances, they occupy niches that are defined by gaps in state administrative apparatuses. In some neighborhoods in Medellín, for instance, criminal organizations can cut through government red tape and arrange to formally title and register public lands to individuals who are willing to pay the right price. 
Neighborhood-level criminal organizations that survive by extorting families and small businesses at community-level are often connected to higher-level criminal organizations that engage in higher-value commercial activities,¹ resulting in organizations that are both resilient and sustainable. 
One Colombian expert characterized the presence of criminal organizations in communities as akin to "weeds in a sidewalk" that continually attempt to establish themselves in any nook or cranny that becomes available.
Thus, containing criminal organizations at the community level requires continuous effort and vigilance, and it is difficult to imagine what "resolution" or "transformation" might mean in this connection.
Donbernabilidad is not a narrow policing challenge, either. The problems it poses and the dynamics it generates go far beyond high crime rates and urban disorder. Indeed, lest we forget, donbernabilidad is at least part of the explanation for the overall decline in rates of homicide and criminal violence in Medellín since 2002. Some criminal organizations naturalize their presence in communities, eschewing activities that are unduly disruptive of the everyday lives of residents. Even in such cases, however, and even in the absence of any deliberate effort by criminal organizations to challenge the state or usurp its authority, the co-presence of criminal and state governance weaves significant risk into the socio-economic fabric of cities, with violent, self-interested criminal organizations embedding themselves comfortably in legal and illegal economies and social and political networks. 
In doing so, criminal organizations generate significant, immediate consequences as well as major long-term risks. They create a drag on family livelihoods, foster public corruption, constitute a perpetual threat of violence against members of the public, and pose serious, long-term risks to liberal institutions and the social and political order.
III.
If donbernabilidad challenges familiar conceptualizations of violence and its causes, then it follows that it may not be particularly amenable to the suite of conceptual, analytical, and practical tools that have been developed to deal with conflict and fragility. At a recent workshop on organized criminality in Colombia, experts and civic leaders offered useful insights into ways of containing the phenomenon. A synopsis of some of these is below, presented as a way of demonstrating that effective approaches to criminal governance differ significantly from established approaches to peacebuilding:
Local actors have to take the primary roles.

The risks posed by organized crime are perennial. The actors involved in it and its modalities are highly context-specific. Solutions have to be embedded in the lives of communities and the day-to-day functioning of the institutions that serve them.

Build social capital in affected communities.

The socio-political marginalization of communities themselves both drives participation in organized crime and generates impediments to dealing with it effectively. 

Build alliances across civil society organizations, municipal authorities, and neighborhood-level organizations and associations.

The complex nature of the problem requires responses that cross sectors; solutions require the participation of entities with divergent networks, resources, and competencies that can play diverse and varied roles.

Improve relationships, engagement, communication, and trust between affected communities and municipal authorities of all kinds, including police.

Collaboration between communities and formal authorities is fundamental. When relationships among those actors are not conducive to collaboration, it diminishes the effectiveness of their responses.

Focus on both judicial and non-judicial aspects of security and policing. In many cities in Colombia, few victims of organized crime register legal complaints after being robbed, extorted, or worse. Yet judicial apparatuses require formal, legal complaints as their "raw material." At the same time, the preventive element of security and policing are often omitted or neglected by the authorities, with police KPIs geared towards arrests and prosecutions. Experience in Colombia suggests that the presence of the police, or the perception of close relations between police and local communities, can have some deterrent effect on criminal organizations.
IV.
The emergence, spread, and consolidation of variants of donbernabilidad across multiple countries with broadly similar characteristics suggests that for-profit, criminal governance may be an important social phenomenon that is as determinative of social and political challenges as fragility is. The major differences between fragility and conflict on the one hand, and criminal governance on the other, suggest that analytical and conceptual constructs that originate out of experience in fragile contexts may not be especially useful in addressing criminal governance. If this is true, then we may need entirely new analytical frameworks to understand it and new tools to grapple with it.
---
In the literature on organized crime, "outsourcing" (

tercerización

) refers to the phenomenon where criminal organizations at different levels collaborate with each other by providing various services and contributing to each other's commercial activities and revenues.

Click here to learn more about the UrbanSME project.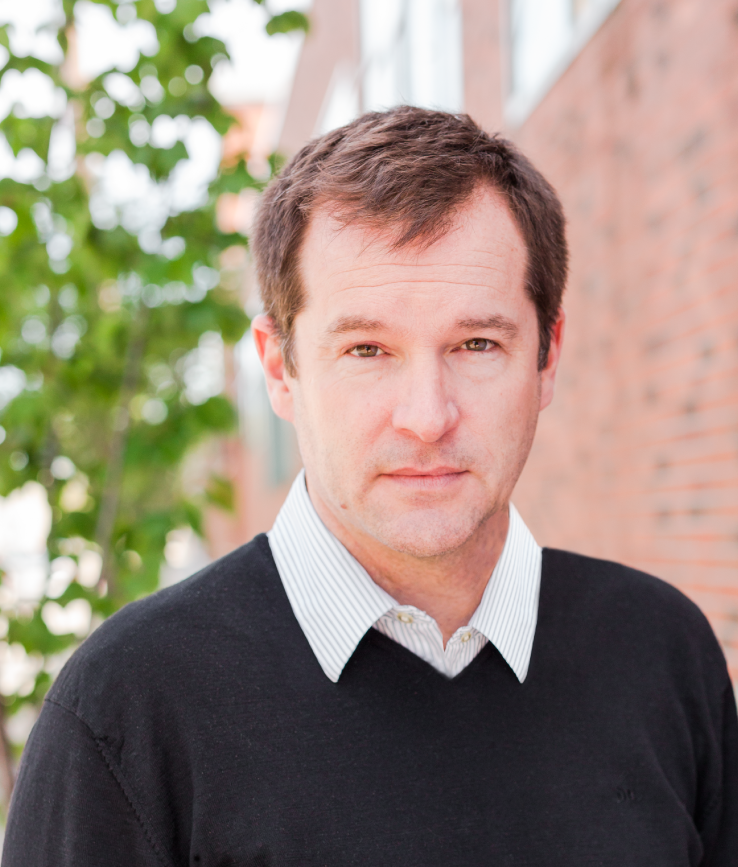 Ben Miller
Senior Associate, Responsible Business
This blog was written for 'CDA Perspectives,' a series intended to share reflections, present information, and provoke debate and conversation. Our authors share personal experiences of working towards improving impacts of interventions in contexts of conflict and fragility, and findings from collaborative learning projects. In most cases, we discuss issues related to CDA's practice areas: accountability and feedback loops, Do No Harm, peacebuilding effectiveness, and responsible business operations. In addition to our staff contributors, we invite colleagues and partners to share their experiences, and host blog post series.
Check out recent blogs from this series:
And many more to come soon! If you are interested in contributing, please contact Hasangani Edema at [email protected]. We would love to hear from you and include your perspective. 
Subscribe to our mailing list to receive future posts from experts with unique insights, perspectives, and experience on conflict sensitivity practice, monitoring and evaluation, policy, program design, and implementation.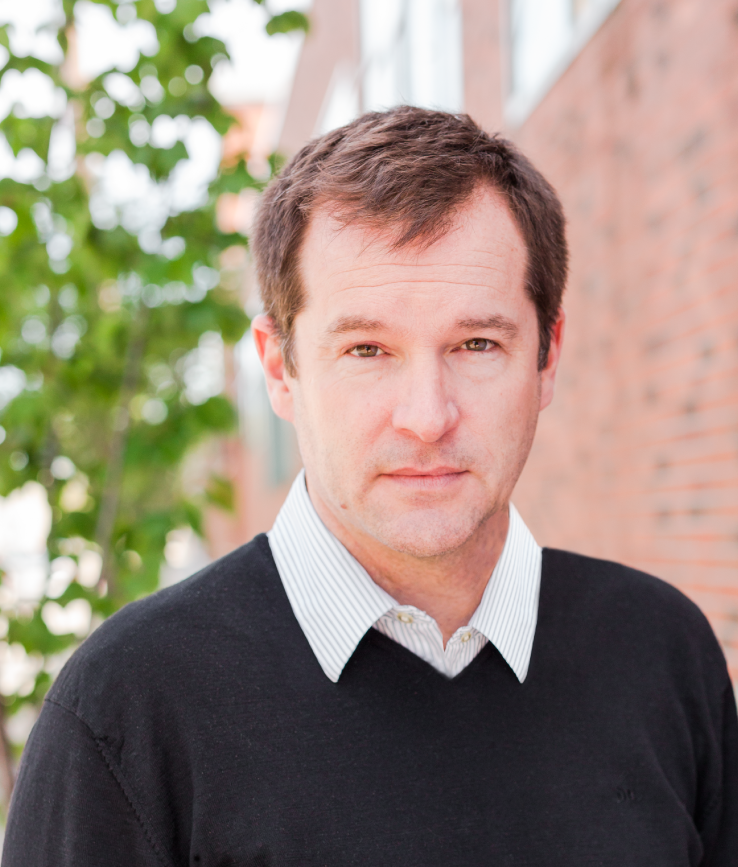 Ben Miller joined CDA in 2011. His professional areas of expertise are corporate social impacts, conflict sensitive business, and responsible business practice. He has been involved in a number of CDA projects in this domain, including the development and publication of the Preventing Conflict in Exploration toolkit, CDA's engagement of the Chinese business community, and assessments of corporate field operations.