Is there Proof that "People Talking to People" Yields Tangible Results?
"People talking to people is still how the world's standards change" – claims a New-Yorker article Slow Ideas in answer to the question: How can you speed up innovations that aren't spreading fast enough?
The surgeon, writer and public health researcher Atul Gawande argues that unless people can see a visible connection between an innovation and its effects they are not likely to utilize it, even if they have been told that it can solve a problem they are having. Atul gives examples to this phenomenon from his experience in rural Indian maternity wards. Too often, he argues, trained practitioners do not take on the new techniques they are taught. The most startling example given in the article is that many nurses in developing regions, who have been trained by international aid and development organizations, are still avoiding the use of the "great warming technology [of] a mother's skin" as a means to prevent newborn mortality.
BetterBirth workers in India helped Atul realize the challenge behind adopting a practice such as this noting that "every change requires effort, and the decision to make that effort is a social process." One of the local nurses trained by BetterBirth reveals the mechanics of that delicate social process, which her BetterBirth mentor maneuvered successfully:
Atul asked the local nurse why she decided to change her practice following her BetterBirth mentor's visits. He challenged her:  "She only had a fraction of your experience." Her response was direct: "She was nice… It wasn't like talking to someone who was trying to find mistakes… It was like talking to a friend." [Full article]
If "people talking to people" is truly the most effective vehicle for change, then you would think that the international assistance community would be an expert in it
But thousands of people in aid recipient societies have said they need "both better information from and better communication with" those providing assistance. Too many times local people on the receiving end of these systems are not well informed and consequently "feel sidelined and are left with questions, suspicions, and disappointed expectations."
Time to Listen, the book gathering the cumulative evidence from people living in societies that are recipients of international aid, closes with a question, and a challenge, "Can a field of change agents change itself".
Atul Gawande provides us with evidence which supports the change we know needs to happen. Not only do aid recipients demand we be "people talking people," we have now seen how this "innovative" approach yields tangible results.  A simple solution to a complex problem—listen and talk to one another to spread good ideas.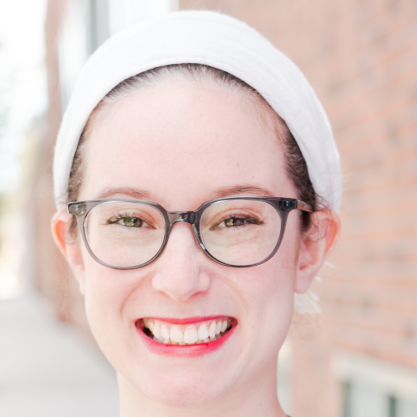 Reflections on the New-Yorker article Slow Ideas, by Jasmine Walovitch, CDA's Communications Associate. Jasmine holds a BA in Anthropology and Religion from Boston University and is interested in the chemistry of spoken and unspoken cultural conversations.