Partnerships in humanitarian action
Equality in partnerships
There are 'partnerships' all over the world between international, national and local organisations working together towards a mutual goal.  That mutual goal is meeting the immediate needs of crisis-affected people in a timely, relevant, efficient, coherent and sustainable way. But how many of these partnerships are led by local or national actors? Or, at the very least, are truly fair, where partners share power and decision-making, and value a diversity of experience and capacity? Realistically, not many. Partnerships tend to reinforce the wider power imbalances inherent in the aid industry, where international actors have greater access to funds and greater influence over humanitarian funding decisions.
Yet, there was hope that this power imbalance might shift.  In 2016, signatories of the Grand Bargain committed to making humanitarian action as local as possible, as international as necessary, and they created a workstream to focus on just that: 'localisation' [1]. However, from where I stand, we still have a long way to go before humanitarian action is locally led. I believe that improving partnerships between international, and local and national humanitarian actors, is one way to start shifting the power and moving towards this goal.
"Localisation is about shifting the power, but let's start with sharing power, then the shift will come." – Staff of national NGO, Ethiopia
I deliberately use the term 'actors' to cover the full range of those engaged in this sector: from the individual level of crisis-affected people, humanitarian agency staff and volunteers, to the community-based groups and formally registered NGOs, to the United Nations (UN) agencies, international NGOs, and those funding this vital work. It's also important to highlight here that – just like Ada Ichoja Ohaba says in her blog about communities – local and national organisations are not homogenous, and nor are international organisations.
"We need to value the full spectrum of agencies involved in humanitarian response and show their role in localisation." – Staff of international NGO, Myanmar
I am conscious of the fact that I am a white, Western woman writing this 'on behalf of' local and national actors; so I've included quotations from some of the inspiring staff and volunteers of local and national organisations that I've met in the last few years in order to amplify their voices.  This blog shares findings from the multi-agency, multi-country Accelerating Localisation through Partnerships programme[2] which included research in Myanmar, Nepal, Nigeria, and South Sudan, and opinions beyond. In this, more than 400 humanitarian organisations – 85% of which are local or national – shared partnership practices they believe support localisation.  According to them, the following are the key partnership practices which contribute most to supporting the shift to more locally-led humanitarian response:
Partnership practices most conducive to localisation
Project and financial management
Local and national actors design projects and budgets, or co-design with international actors who provide technical expertise on proposal writing and technical issues.
Local actors are treated as equal partners, not as sub-contractors presented with already agreed projects and budgets.
Partnership agreements include the roles and responsibilities of both partners. 
International actors and donors are open to discussions on findings from local partner monitoring and allow flexibility to adapt programmes and budgets in response to evidence of changing needs and community feedback as much as is practicable.
Project budgets include funds for local partners, relevant to the context and needs for: running costs; assets vital for project implementation, safety and/or organisational financial sustainability; and organisational strengthening.
Capacity strengthening and sharing
"We expect our local partners to complete long and complicated capacity assessments before we partner with them, but we don't complete the same assessments and share the results. Why not? The power imbalance of these 'partnerships' starts from this beginning point." – Staff of international NGO, Myanmar
Capacity assessments are conducted jointly for both local and international partners. See more about this point in relation to complementarity later in the blog.
International actors assess their own skills in capacity strengthening

of their local partners, not assuming that they automatically have the skills to train, mentor or coach. Identified gaps are addressed by strengthening staff skills and/or outsourcing to local training providers.

Capacity strengthening/sharing plans are tailored, contextualised, mutually agreed, long-term, based on project and institutional needs, and identify a range of training and mentoring approaches.
International actors and donors include/allow budget lines for capacity strengthening and organisational development

in all projects and partnership agreements.

International actors articulate plans to adopt an advisory, backstopping or secondary role once adequate local capacity exists.
"Capacity strengthening cannot happen by designing and implementing a project… it requires long-term accompaniment and support of local actors." – Staff of national NGO, Ethiopia
Financing and funding
International actors and donors support local partners to build their sustainability (including retention of key staff) by providing multi-year funds, allowing core funds in project budgets, and supporting local actors in income-generating activities or generating local funds.
International actors support their local partners to actively participate in meetings, communication and coordination with donor agencies.
International actors support local partners to meet minimum standards for accountability, compliance, and safeguarding.
International actors adopt ethical recruitment practices in consideration of local conditions, and attempt to align pay/incentives to local conditions.
"How can national NGOs develop their capacity if donors do not give them the opportunity to work with them so that they know their compliance conditions?" – Staff of national NGO, South Sudan
Coordination
International actors promote and facilitate active participation of local partners and other local actors in relevant humanitarian coordination fora (e.g. the cluster mechanism).
"Whatever outcome that come from the clutter you will find the national NGOs are not mentioned most of the times." – Staff of national NGO, South Sudan
Safety and security
Training, advice and timely information on security and risk management is provided to local actors for operations in high-risk areas, as well as budget for necessary assets (e.g. satellite phone).

Local actors are involved in decision-making about security risk management with their international partners, and adaptations are made for the local context as advised by local actors.
Advocacy and communication
Local actors are facilitated to connect crisis-affected people with relevant international actors and government authorities for advocacy related to the humanitarian response.
International actors credit the role of their local partners. This includes in communications with supporters, donors and the media, as well as in humanitarian coordination mechanism meetings or fora [3].

More discussion is needed on this point in relation to wider discussions on the role of charity fundraising in perpetuating out-dated stereotypes which I hope a future blog might cover

[4]

.
Complementarity is key to localisation
To see a future where humanitarian action is as local as possible, as international as necessary, the role of international organisations in partnerships will need to shift to a gap-filling or complementary role. A role which reinforces, not replaces, existing local capacity. As Maya Assaf-Horstmeier says in her blog, we cannot have a sustainable impact unless we work with local partners.
But the way existing local capacity is assessed will also need to shift. Research conducted by Veronique Barbelet from ODI explains the linkages between capacity and complementarity in the humanitarian sector.  The research finds that the main obstacle to more complementarity between local and international actors is a lack of recognition of existing local capacity. This stems from the way international actors understand and assess capacity, which is shaped by the unequal power dynamics inherent in the humanitarian sector, and in many partnerships. "Actors tend to define capacity in the way that best matches their own interests and perceptions of their own strengths", says the report. This is inherently biased against local and national actors, and perpetuates power imbalances within partnerships. As Farida T. Bena says in her blog, "What we consider expertise may hide a bias towards Northern/Western-held knowledge, which is in itself patronising, if not outright racist."
"We need to value community engagement as highly as capacities related ti donor
compliance
." – Staff of national NGO, Nigeria 
Listed in this blog are the practical starting points for forging fair partnerships which build complementarity, but equally important is attitude, behaviour and mindset. A complementary approach to partnerships which facilitate locally-led humanitarian action, means that partnerships are tailored to each context, and may look quite different in different places. They would be built through open conversation and intentional listening, valuing different perspectives and existing capacities, and with equal power to make decisions. They would value indigenous knowledge, local capacity, and linkages to local communities as highly as technical expertise and ability to meet due diligence requirements.
What now?
What if the international development system were to intrinsically value the resources, assets, and knowledge that have always existed in the global South?  What changes do we, as a community, need to make to foster greater local leadership? One important way is to critically assess the way we, as individuals and the organisations we work for, work in genuine partnership with those that know the communities we aim to reach best. We can all make practical changes. From valuing local expertise and crediting the role of local and national staff and organisations, to genuinely allowing local partners to lead project development, to advocating for budget lines which support local organisation financial sustainability, we can all contribute to a shift in power to favour locally-led humanitarian response. 
---
[1] Read more about the 'Localisation Workstream' on their website here.
[2] Read the full research reports, as well as Pathways to Localisation which outlines priority actions and indicators for partnership-based humanitarian response and an enabling environment for localisation, at the Accelerating Localisation through Partnerships programme webpage. Pathways to Localisation is available in English, French, Spanish, Arabic, Nepali and Myanmar languages.  The partnership practices outlined in this blog are included in the Grand Bargain Localisation Workstream Guidance Note on Partnership Practices.
[3] This is also one of the eight commitments of the Charter for Change an important initiative aiming to practically implement changes to the way the humanitarian system operates to enable more locally-led response.
[4] As a starting point, have a look at these articles, discussions and initiatives from: Bond, Guardian, Radi-Aid, The New Humanitarian.
This blog was written as part of the "From where I stand: Unpacking 'local' in aid" series. Each week, CDA will create a space to help bring  these critical and fresh, though often neglected, voices – from local practitioners to those working alongside them (including those who work on the policy and programming agenda) – to the forefront. 
Our hope is to expand our collective thinking and understanding about what "localization" actually looks like in practice, no matter how messy it may be. In doing so perhaps we can begin to answer the question: What if the evidence-base for local leadership, aid policy, and INGO practice was instead based on the diverse experiences and ideas of those leading humanitarian, aid, and peacebuilding efforts in their contexts?
For more blogs in this series check-out:
And many more to come soon! If you are interested in contributing to the series please contact Sarah Cechvala at [email protected]. We would love to hear from you and include your perspective.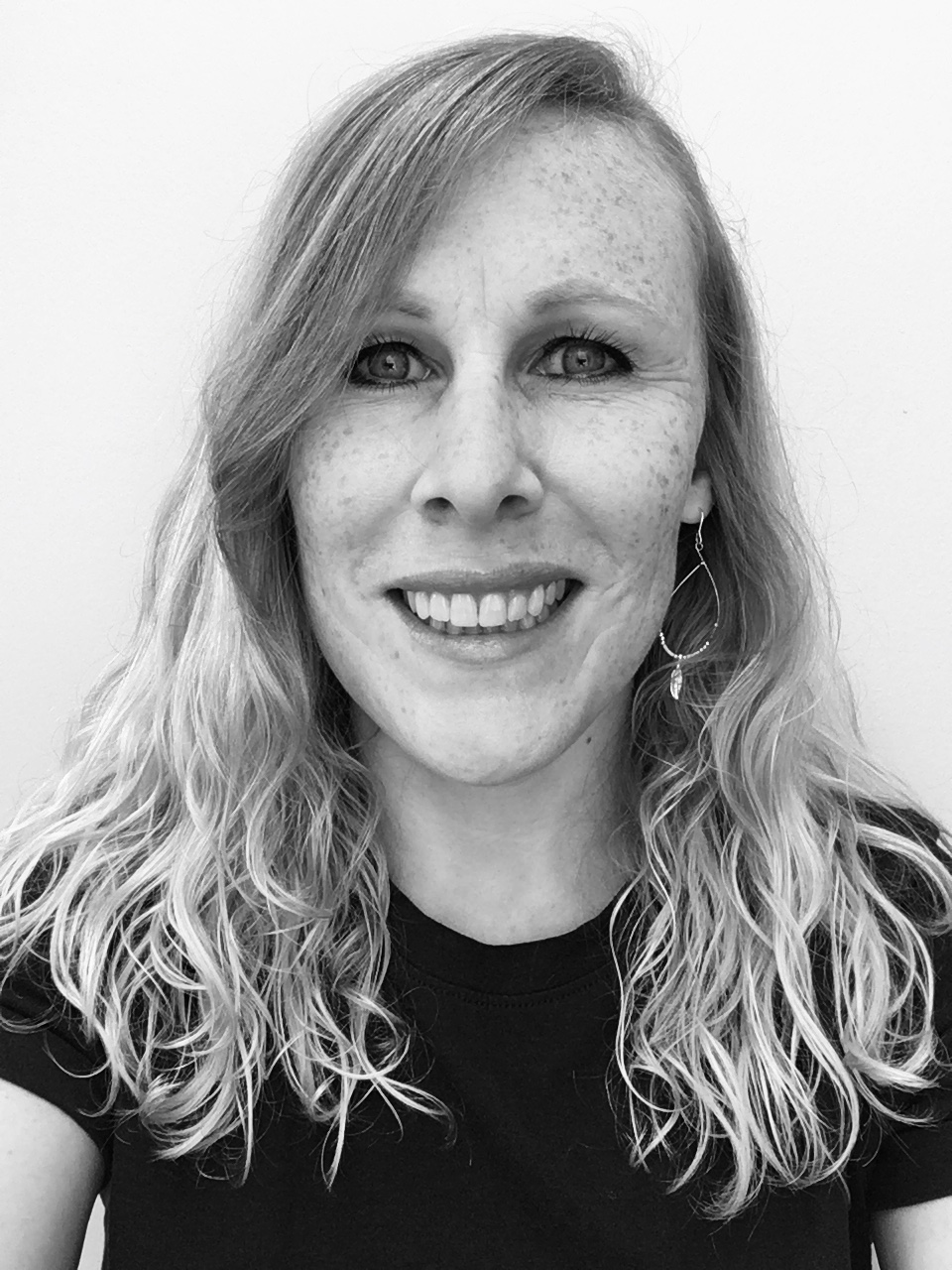 Lizz Harrison has almost 15 years' experience working in the humanitarian and global development sectors.  Her fields of expertise include disaster risk reduction, humanitarian response, and programme management; all through approaches partnering with local and national organisations. Primarily, Lizz's work has been with partnership-based international NGOs – both in European HQ's and in Asian country offices – where her belief that the international aid system must complement existing local and national capacity has continued to grow. Lizz headed up the multi-agency, multi-country, flagship localisation programme Accelerating Localisation through Partnerships from 2018-2020 and continues to be an advocate for the localisation of humanitarian action in various groups, fora and on Twitter. She is currently based in Yangon, Myanmar.