In the Moments Between Crises
While the world scrambled to pick up the pieces left by the earthquake that struck Haiti on January 12th, 2010, I spent most of my time listening. I was not a doctor, not a logistician, not a GIS specialist – but I was an American who spoke Haitian Creole. Working for both small and large post-earthquake operations, I had a drive to support better communication pathways between Haitians affected by the earthquake and the people who came to assist them.
I spent most of 2010 listening, and saw how much Haitians wanted to be part of the post-earthquake conversation. I observed the piloting of a post-disaster needs assessment in an IDP camp, where a surveyor was trying to get a woman to rank four pre-written needs. Her needs didn't fit into the boxes of the survey, and after an argument, she ended up screaming at him, asking him if it wasn't good enough that she didn't have a roof over her head. She didn't want to be data – she wanted to be heard.
But I also saw how overworked and overwhelmed aid workers were by the situation – the earthquake was one of the greatest humanitarian crises in recent memory. People I spoke to in cluster meetings said they needed data for quick and impartial decision-making, and that it just wasn't practical to begin open-ended dialogue with the millions of Haitians affected by the earthquake. I often thought of the grieving woman in the IDP camp, and the bleary-eyed aid workers in front of me – and I could understand the needs of both.
This is why the Listening Program is such an important initiative. CDA took the time to listen systematically to communities that have seen crises and different types of international aid, and to share what they learned with us through the Time to Listen: Hearing People on the Receiving End of International Aid  book. It helps us bridge that gap between aid recipients and providers. These voices that normally get lost in the chaos of a disaster are brought forward, and given the space to be heard in full. The Time to Listen book brings us voices from 20 aid-recipient countries, and searches for the common threads in these global conversations. It invites us to have our own difficult conversations about international assistance and its impact on communities.
These are important discussions to have, and aid practitioners should be having them in the moments between crises, when there is time to think deeply and critically. This is why CDA has released a Discussion Guide to go along with the book, to help us facilitate these conversations in our own organizations. The Discussion Guide gives concise, one-page summaries of each chapter; following each chapter is a short set of questions that are designed to help you engage in dialogue with your colleagues about the points that aid recipients have raised. This way, even if there isn't time to read the whole Time to Listen book, the summaries and questions can help bring the findings from the Listening Project into your organization.
It can be easier to ask ourselves hard questions about our practices and policies when it is part of a global debate, part of how our profession is growing and evolving. It's important that we take the time to listen to the recipients of international assistance, and consider the implications of their feedback for how aid is practiced. This Discussion Guide can help us spark the conversation.
---
This post is hosted on CDA Collaborative Learning Projects' CDA Perspectives blog. Subscribe to our mailing list to receive future posts from experts with unique insights, points of view, and experience on accountability and feedback loops. We hope to hear and learn from your reactions to our posts. Please comment below or contact Jasmine Walovitch [email protected], if you are interested in submitting a guest post.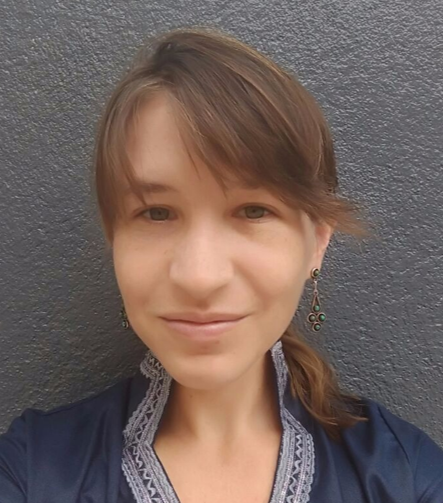 Sabina Carlson Robillard is an American citizen who has been based in Port au Prince, Haiti since 2010. She worked on post-earthquake issues in IDP camps, disaster-risk reduction, cholera prevention, and community capacity building. Sabina has primarily focused on peace-building initiatives in Cite Soleil, and has an interest  in how aid agencies and communities can improve the efficacy of their partnerships. She is currently studying at the Friedman School of Nutrition at Tufts University, and is acting Director of Development for Future Generations Haiti.