Reflections on the From Where I Stand forum
and what comes next
This is the second blog in a two-part series. The
first blog
laid out, through the contributor's words, what we have heard over the past eight months in the
From Where I Stand
virtual learning forum. This blog is the editor's attempt to make sense of what we heard. In order to develop this blog, we surveyed contributors about their impressions of the evolving series and their feedback is woven throughout this piece (that feedback was anonymous and is therefore not attributed to specific contributors).
It has been more than four years since the World Humanitarian Summit in Istanbul, where the international humanitarian community made a commitment to "localizing" aid. The localization workstream in the Grand Bargain agreement sought to change funding, coordination, and partnership structures for greater inclusion of 'local' actors. These commitments were built upon a seemingly genuine acknowledgement of the power inequities that pervade the aid architecture; and this 'localization agenda' appeared to be a sober admission of the obligation to better include local humanitarian actors in global systems.
However, calls for greater local leadership have been tempered by the recognition that we, as a sector, need to change a system built to resist such change. Herein lies the juncture between aspirations and tangible progress, which has left the 'localization' debate full of contradictions. While there has been progress towards meeting the goals outlined in the Grand Bargain, overall, the sector is falling short of honoring its commitments to change, let alone moving towards the more fundamental reforms that many are calling for. 
All of these contradictions show that the path towards greater local leadership is anything but clear and direct, and leads to the question: what are we really working towards and are we truly willing to go there?
Shooting for the Moon
Attempts at broad, systemic change show how efforts to shoot for the moon often leave you somewhere between the earth and the stars. Since the 2016 Summit, there have been many challenges in translating the localization commitments into tangible actions. That said, positive shifts should also be acknowledged: including a greater acknowledgement of power imbalances in aid, increased recognition of the role that diverse local actors play in humanitarian response, and some international actors making meaningful changes to the way they operate. The COVID-19 pandemic and a global reckoning with racial injustice have underscored the urgency of these changes.
However, many of these important changes have been only incremental and have been overshadowed by the many ways that the sector is falling short of meeting their existing commitments, let alone achieving more fundamental change. While it varies based on the analysis, the percentage of funding going to local actors hovers around 3%, which is very far from the Grand Bargain goal of 25% of funding going 'as directly as possible' to local actors by 2020. Furthermore, some argue that the localization agenda is being used as a pretext for shifting risks onto local actors. Many local organizations still feel they are being treated more as 'subcontractors' than genuine partners. There is concern that without fundamentally changing the hierarchical and competitive structures of international aid, localization will fall into the trap of replicating or even entrenching these damaging power dynamics.
So, this slow and erratic exercise of change begs the question: What are we learning? Whose voices are we listening to? And how do we find meaning that can inform the sector's direction going forward?
A different conversation
These questions were what motivated CDA Collaborative Learning (CDA) to launch the "From where I stand: Unpacking the 'local' in aid" virtual learning forum. After more than 25 blogs from authors across 17 countries, we could have never anticipated the rich and powerful reflections we heard. While this forum was founded upon the need for greater openness and diversity of perspectives, we will admit that we had preconceived notions about what we might hear. Perhaps our position as a US-based organization that primarily interacts with international NGOs, we anticipated that authors would offer critiques of limited access to coordination mechanisms, rigid funding mechanisms, dominant donor preferences, and problematic partnerships, which are topics that make up the majority of published articles on localization.
Yet after eight months of listening, we realized that we are hearing two very distinct conversations. One is the conversation that we expected to hear, which is the mainstream conversation about achieving the objectives of the Grand Bargain. This focuses on shifting the needle towards meeting the existing global commitments to greater localization, moving the locus of activity and funding to be closer to the 'ground', and being more responsive to 'local' needs, capacities, and endeavors. Greater inclusivity is the starting point of this conversation, as it asks the sector to give local actors a greater share of the 'aid pie' through more capacity strengthening, an increased number of partnerships, greater access to funding, and improved coordination mechanisms.
However, we also heard a far different conversation. The other conversation is focused on the need to fundamentally change the dynamics of power to center on the dignity and agency of crisis-affected people. This dialogue is about equity, decolonization, solidarity, accountability, participation, and trust. To achieve these goals, some authors believe we can change the current system and others believe we need to start anew. These conversations are asking the aid sector to examine itself and recognize that inclusivity is not enough as long as we are trying to include local actors in a system that has been so marked by racism, sexism, neocolonialism, capitalism, and other oppressive systems.
What are we hearing in this alternative discussion?
The voices closest to crisis-affected communities are not just calling for greater inclusion or improved funding mechanisms; but rather, for greater voice in, choice in, ownership of, and power over the interventions that impact them, their families, and their communities. As one author told us: "Their [local actors'] impact and voices are critical though often unheard, but they are the ones saving lives, and they need to be reminded that the roles they play are highly appreciated, and very critical to saving lives… Practitioners should have a space in the decision making [spaces], to speak truth to power."
Inclusion is critical and long overdue, but simply not enough: many of the contributors spoke explicitly about needing to address power, agency, and dignity.
"A critical localism then requires a careful untangling of the moral binds inherent in the localization of humanitarian aid. First and foremost, this must be done with a keen attention to power."

– Siad Darwish
By power, the authors were speaking about how to shift control away from the donor-driven, neocolonial structures that maintain the status quo of the aid industry. Many authors also spoke about how to confront structures of inequality within their own societies. Further, some authors even expressed the deep irony that an organization is more likely to get funding if they are skilled at grant writing rather than if they will have the greatest impact on communities. While not surprising, altering the entire ecosystem of how "we" (as the international aid sector) work emerged as an existential crisis that requires immediate attention. These existing aid structures impact everything from how we collectively learn, and who we learn from, to the origination of programming and activities.
Across the blogs, many of the authors pointed to moving beyond the narrow boundaries and priorities of the conventional localization discourse, including the local/international binary and the focus on money. As one author said to us, "The blog series [From where I stand] is providing a forum for communities around the world to define 'local' and shape the conversations around the enigmatic localisation agenda. It is enabling the various and diversified contexts of localisation to be explained and explored."
Tearing down the silos between humanitarian, development, and peacebuilding initiatives was also a common theme among authors. One contributor explained to us that, "Working across the 'Nexus' can only be really successful when using the lens of community empowerment." These shifts indicate that if humanitarian aid is truly going to be locally-led, locally-defined, and locally-owned, we (international aid practitioners) must be ready to embrace truly new ways of working in addition to making incremental changes around the edges of the system.
Where do we go from here?
Bridging the gap between these two conversations may feel daunting. But perhaps it is less about bringing the conversations together and more about expanding the conversation so that people closest to crisis-affected communities can set the agenda. More people need a seat at the decision-making table, which may mean we, as international actors, have to build a bigger table or give up our seat.
Expanding the conversation also means getting more ideas about how to change. The following are some of the concrete ideas that have emerged from the author's contributions:
Value local knowledge and invest in deep, ongoing context analysis
Co-create programming and ensure affected populations have input at every stage of the process
Institutionalize participation and accountability through listening and feedback mechanisms
Ensure programming is adaptive and holistic to meet the diverse and changing priorities of affected populations
Expand our understanding of what (and who) authentic local leadership can be and move beyond the local/international binary
Operationalize allyship based on solidarity by aligning ourselves more with local priorities than donor priorities, which may mean fundamentally changing the aid marketplace
Ensure responsible transitions to partners who are closer to affected communities
Further, we, as CDA, recognize that creating a space to share and listen to the stories of what people are doing in their own communities is still quite rare. So, CDA will continue the "From where I stand" virtual forum and in doing so, we will get out of the way. Our intention is to have the forum transform into a space that is less focused on the 'localization agenda', and instead become a place for people most affected by aid to share their experiences with, stories of, and lessons for the aid sector. Our hope is that by deeply listening, and inviting others to do so as well, the conversations about localization will become more grounded in the realities, values, and priorities of practitioners doing the work to make this a more equitable system.
So, we welcome you! We would love for you to blog with us as we continue to learn together. Please contact us at [email protected] with your ideas, experiences, and perspectives. We are grateful to be on this journey with you, and excited to continue learning together.
---
Photo Credit: Photo 1: The Buzz: https://www.cafdn.org/thebuzz/2014/05/19/reachingforthestars/. Photo 2: HPG Commissioned Report. Grand Bargain annual independent report 2020. Victoria Metcalfe-Hough, Wendy Fenton, Barnaby Willitts-King and Alexandra Spencer. June 2020. Page 59.
This blog was written as part of the "From where I stand: Unpacking 'local' in aid" series. Each week, CDA will create a space to help bring  these critical and fresh, though often neglected, voices – from local practitioners to those working alongside them (including those who work on the policy and programming agenda) – to the forefront. 
Our hope is to expand our collective thinking and understanding about what "localization" actually looks like in practice, no matter how messy it may be. In doing so perhaps we can begin to answer the question: What if the evidence-base for local leadership, aid policy, and INGO practice was instead based on the diverse experiences and ideas of those leading humanitarian, aid, and peacebuilding efforts in their contexts?
For more blogs in this series check-out:
And many more to come soon! If you are interested in contributing to the series please contact Sarah Cechvala at [email protected]. We would love to hear from you and include your perspective.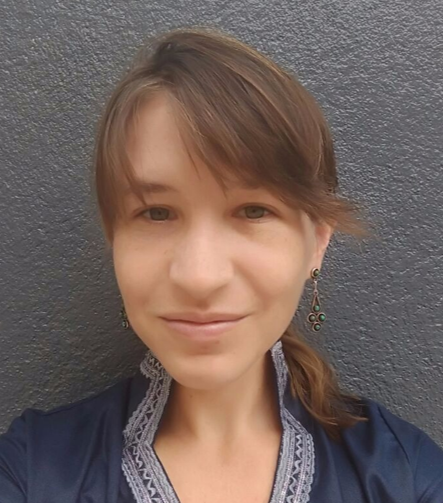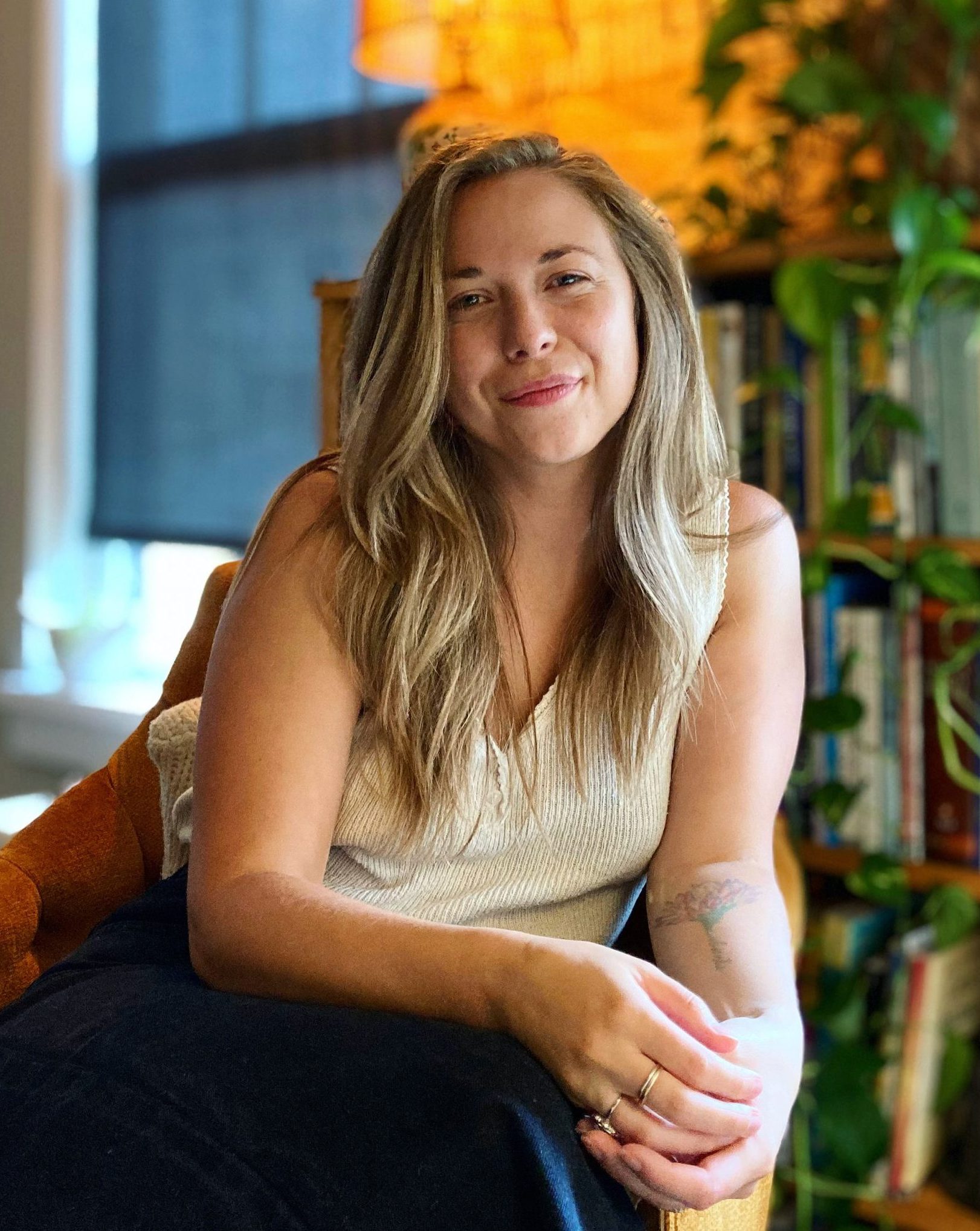 Sarah Cechvala
 is a Managing Director at 
CDA Collaborative Learning
. She is an experienced researcher and facilitator, whose work focuses on 
conflict sensitive aid and accountability to affected communities, 

feedback

 loops
, participatory program design, and 
responsible business practice
. She specializes in engaging local communities and working with organizations on institutional change and mainstreaming effective practices through coaching and accompaniment. She has practical field experience and a background working in humanitarian and development contexts on issues of forced displacement, particularly in East Africa. Sarah has over nine years of extensive experience conducting field-based research and qualitative evidence gathering in Africa, Asia, the Middle East, and Latin America with non-governmental organizations, governmental institutions, bi-lateral and multilateral donors, and the private sector. Sarah holds an MA from 
Georgetown University
 and a BA from 
Boston University
.
Grace Boone, Program Manager at CDA, is driven by the desire to shift the international development system to be more accountable to communities most affected by aid and she works alongside people most affected by conflict to inform conflict-sensitive policy and practice. From 2018-2020, Grace managed the Stopping As Success (SAS) collaborative learning project which advocates for locally led development by using evidence from 13 countries to inform responsible INGO transitions. Her portfolio also includes disaster risk reduction (DRR) and conflict, locally led peacebuilding, and conflict-sensitive funding practices for donors. Additionally, Grace manages the Strategic Communications Associate and CDA's overall communications strategy.