Final Blog of the Corruption, Criminal Justice and Legitimacy Mini-Series
Do you need evidence to sway your donor that innovation is needed in anti-corruption programming because the old ways are insufficient? Are you trying to convince a colleague the necessity of looking at a wider array of issues in the context in order to understand what drives corruption? Do you dig systems-thinking? Are you interested in seeing it applied to more topics?
Then this paper, Taking the Blinders Off: Questioning how aid fights corruption is the right one for you.  "Taking the Blinders Off" inspired our Corruption, Justice and Legitimacy blog mini-series, in which we distributed unique components of the paper to generate diverse conversations about corruption analysis, anti-corruption programming and practical recommendations for addressing gaps or weaknesses.
In our final post of the Corruption, Justice and Legitimacy blog mini-series, we summarize the core content of this paper, put out a call for guest posts and explain our anti-corruption blog's summer hiatus.
Taking the Blinders Off
This is the first in a series of papers generated from the Corruption, Justice and Legitimacy project, based at the Institute for Human Security at The Fletcher School of Law and Diplomacy. For those who would prefer a short video overview of this content, see:

We welcome your feedback on the paper and all comments on the blog.
Doing innovate thinking on corruption?  Interested in a guest post?
The purpose of CDA's anti-corruption blog series is to foster a space for conversation between actors working in the field of anti-corruption in fragile states. The goal is to explore systems-inspired strategies and tactics for changing corruption dynamics, and better means to analyse these dynamics in order to design innovative and effective programs.
As part of this we want to catalyze a community of practitioners, scholars and policy makers to share and discuss innovation, research and deep reflection on how to effectively combat corruption.  Please reach out to Kiely Barnard-Webster at [email protected] to discuss your post idea.
Summer Hiatus
The blog series on Corruption in Fragile States took a short summer break.  It returned with renewed vim and vigor in September with guest author, esteemed corruption author and academic Michael Johnston, post "Breaking out of the Methodological Cage." We encourage you to subscribe to CDA's newsletter to stay informed.
This post is part of the corruption in fragile states series. The series provides a space for conversation about corruption in fragile states. Since its inception in 2016 as part of the CDA Perspectives Blog, the series has sought to challenge status quo thinking with a particular emphasis on exploring systems-based approaches to understanding and acting on corruption dynamics. Topics in the series range from new research findings in Uganda, Iraq or the DRC to provocative thought pieces intended to contest dominant paradigms or practices.
Now hosted by the Institute for Human Security at the Fletcher School of Law and Diplomacy, series contributions are inspired by, but not limited to, the Corruption, Justice and Legitimacy project as well as the, now concluded, Central Africa Accountable Service Delivery Initiative. All blog posts published after March 1, 2018, information about submitting guest posts, and subscribing to future series updates is available here.
To receive blog posts on other topics from CDA subscribe here. You may contact [email protected] if you are interested in submitting a guest post on the latest work in the fields of accountability and feedback loops, conflict sensitivity, peacebuilding effectiveness, and responsible business.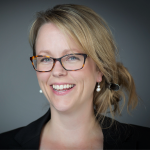 Cheyanne Scharbatke-Church is Principal at Besa: Catalyzing Strategic Change, a social enterprise committed to catalysing significant change on strategic issues in places experiencing conflict and structural or overt physical violence. She has significant experience working on anti-corruption and state legitimacy in the DRC and Uganda.  As a Professor of Practice she teaches and consults on program design, monitoring, evaluation and learning. Cheyanne is also a regular author and co-curator of the blog series on corruption in fragile states.