Designing Adaptive Programming –  One Theory of Change
In early 2015 CDA partnered with RCN Justice & Démocratie (RCN J&D) to develop a detailed theory of change focusing on the interconnectedness of the corruption system in the DRC. This project theory, rather than addressing specific individual transactions (e.g., paying a bribe to traffic police) focused on better understanding relationships. In August 2015, the one-year anti-corruption pilot project was launched in Lubumbashi, and titled "Kuleta Haki" in Swahili or, 'Provide Justice'.
Kuleta Haki
Deciding on a project goal
The diagnostic process identified two sets of dynamics (a dynamic is a force that drives change within a system) which offered potential points of leverage for shifting the system of corruption in the criminal justice sector (CJS).  As a systems based design, the expectation is not to 'fix' corruption but to alter the way the system that feeds corruption functions with the understanding that this will create a new context from which a new response will need to be developed to continue a positive progression.  The two leverage points identified were:
i) working with individuals willing to resist corruption, and
ii) mobilizing existing motivations for anti-corruption work.
Acknowledging the complexity of leveraging change, and given the short one-year time frame of the funding available to the program, the implementing team's goal is that: Participating stakeholders work together to create conditions to collectively identify and address corrupt practices.
Translating assumptions about change into a theory for programming
RCN J&D and CDA/Besa have made explicit the different types of changes needed to accomplish this goal. In sum, we believe that: establishing a strengthened Network of judicial actors that are dedicated to integrity and share the same understanding of corruption's drivers/problems/strategies will bring individuals together who share an interest in anti-corruption work, and will lead to new relationships based on a common interest in understanding corruption's negative impacts and anti-corruption activism.
To do this, the Network initiated by the Kuleta Haki project has started to hold regular weekly meetings in Lubumbashi for core Network members to discuss the theme of corruption in preventive detention and police custody which the Network has chosen to tackle. They have also held trainings to improve Network members' knowledge on the legal system and common anti-corruption strategies in the DRC. Together, the Network has mutually agreed on internal procedures and a Code of Conduct, as well as accountability measures, assuming this will be an effective way for the Network to hold one another responsible for their own actions to resist corruption in their day-to-day CJS work.
An important change: building trust through a 'safety in numbers' approach
This learning and relationship-building will develop the Network into a safe, protective and trusting environment for anti-corruption actors, who will continue to meet over shared informal activities in which a sense of 'safety in numbers' can be cultivated. The Network will also share success stories of experiences resisting corruption in the CJS, so as to demonstrate it can be done and share experiences of what worked.  We believe that these stories will be highly impactful to Network members, since the current sense is that the system of corruption is too pervasive to tackle.
After which, it's intended that the group will have the levels of knowledge, sense of potential and trust necessary to mutually agree upon a Network strategy for resistance to corruption in one part of the CJS. Building the will of those committed to action by, for example, inviting external exemplary anti-corruption actors to speak to Network members and highlight successful paths of action. We assume that these external anti-corruption actors will motivate Network members – providing them with the confidence to act both individually and, importantly, together as a unified group.
Our project theory about transferring to 'socio-political' level change
According to our theory of change the unified group will slowly grow the Network, and increase confidence of Network members by allowing newcomers to observe and participate in relationship-building activities to the extent that core members did before them. As the Network expands, membership will include diverse types of judicial actors (e.g., police, magistrates, lawyers…etc) so as to create an inclusive environment with diverse perspectives about corruption in police custody and preventive detention centers. Finally, as the Network reaches critical mass with actors, if the theory is successful, feeling confident in their individual skill and team dynamic, the group will strategically plan the best way to use their strength-in-numbers to take explicit action together against corruption in the DRC.
Needing further thought…
The intersectionality of gender and corruption was an issue that repeatedly came up through the theory of change design.  It is clear that actors felt that gender plays a role in corruption in the CJS, however it was unclear how that affected the system of corruption.  This will continue to be analyzed and carefully addressed by Network members throughout the course of their work, with the group collectively agreeing how to incorporate gender into the overall anti- corruption strategy. For example, the Network members will ensure that women's experience with corruption are examined in a meaningful way.
Monitoring change
The theory of change, is just that – the best theory of how to create change that the team could generate at the time.  A key to systems based design is continuous adaptation based on data from the context.  To this end, this work will be monitored using the Most Significant Change approach, which relies on the analysis of a number of short stories and anecdotes to understand what changes participants are most frequently relating to the project.  This approach was selected so as to be light-touch for project targets and manageable for project staff.  However, it is also an approach that is useful for revealing unintended changes as a result of the project, which assists the team with identifying assumptions and adapting the project's theory of change.
For further information or questions, please contact the Central Africa Accountable Service Delivery Initiative Program Manager, Kiely Barnard-Webster, at ([email protected]).
Reflections and questions are also welcome in the comment section below.
RCN J&D is a politically-independent Belgian human rights organization committed to the realization of fundamental human rights at both national and international levels. They defend the right to justice and related guarantees under international treaties and conventions, implementing initiatives to support legal systems and individuals implicated in the operation of the justice sector. Operating in the DRC since 2001, RCN J&D's presence extends from Kinshasa and Bas-Congo, to Katanga, the Kivus, Ituri and Kasaï-Occidental.
---
This post is part of the corruption in fragile states series. The series provides a space for conversation about corruption in fragile states. Since its inception in 2016 as part of the CDA Perspectives Blog, the series has sought to challenge status quo thinking with a particular emphasis on exploring systems-based approaches to understanding and acting on corruption dynamics. Topics in the series range from new research findings in Uganda, Iraq or the DRC to provocative thought pieces intended to contest dominant paradigms or practices.
Now hosted by the Institute for Human Security at the Fletcher School of Law and Diplomacy, series contributions are inspired by, but not limited to, the Corruption, Justice and Legitimacy project as well as the, now concluded, Central Africa Accountable Service Delivery Initiative. All blog posts published after March 1, 2018, information about submitting guest posts, and subscribing to future series updates is available here.
To receive blog posts on other topics from CDA subscribe here. You may contact [email protected] if you are interested in submitting a guest post on the latest work in the fields of accountability and feedback loops, conflict sensitivity, peacebuilding effectiveness, and responsible business.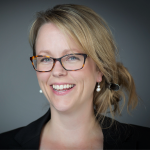 Cheyanne Scharbatke-Church is Principal at Besa: Catalyzing Strategic Change, a social enterprise committed to catalysing significant change on strategic issues in places experiencing conflict and structural or overt physical violence. She has significant experience working on anti-corruption and state legitimacy in the DRC and Uganda.  As a Professor of Practice she teaches and consults on program design, monitoring, evaluation and learning.