The Corruption in Fragile States Blog Series
This post is part of the corruption in fragile states series. The series provides a space for conversation about corruption in fragile states. Since its inception in 2016 as part of the CDA Perspectives Blog, the series has sought to challenge status quo thinking with a particular emphasis on exploring systems-based approaches to understanding and acting on corruption dynamics. Topics in the series range from new research findings in Uganda, Iraq or the DRC to provocative thought pieces intended to contest dominant paradigms or practices.
Now hosted by the Institute for Human Security, series contributions are inspired by, but not limited to, the Corruption, Justice and Legitimacy project as well as the, now concluded, Central Africa Accountable Service Delivery Initiative. We are privileged to also have posts from a number of prominent thinkers, policy makers and practitioners as guest bloggers.
While on the CDA Perspectives Blog, the series was managed by CDA Collaborative Learning Projects and Besa, and co-produced by Cheyanne Scharbatke-Church, Kiely Barnard-Webster and Jasmine Walovitch. As of March 1, 2018 the series moved to The Institute for Human Security (IHS) at the Fletcher School of Law and Diplomacy, Tufts. Find future blog posts, submit a guest post, and subscribe to series updates here.
To receive blog posts on other topics from CDA subscribe here. CDA produces blog posts on the latest work in accountability and feedback loops, conflict sensitivity, peacebuilding effectiveness, and responsible business. You may contact [email protected] if you are interested in submitting a guest post.
Blog Posts from the Series:
58. The big shift that police and justice professionals need to make in fragile states
57. Two Insights from an Experiment in Collective Corruption Resistance
56. What Worked: Fighting Corruption Through Collective Action
55. Towards a Corruption-Sensitive Conflict Analysis
In this blog post, Michelle Garred, conflict sensitivity practitioner for 15 years, challenges herself to rethink her hesitancy to approaching corruption as a driver of conflict, and looks back on a conflict analysis workshop in Kenya with a new lens. She suggests that in a conflict analysis, if corruption is raised by local people, raised frequently, and raised as a key driver of conflict rather than just a symptom, then it is time to dig deeper to understand what corruption means in that context, and how it relates to the dynamics of conflict.
54. Corruption : résister à tout prix ?
Resisting corruption is not easy, not even when supported by a collective effort. The Kuleta Haki Network, now numbering more than 100 individuals, has made progress but not without sacrifice. Florence Liégeois (RCN J&D) and Gabin Bady Kabuya (Co-Director of School of Criminology at the University of Lubumbashi, and Kuleta Haki Network member) share the very real experiences of those who choose to resist.
53. The Biggest Paradigm Error in Tackling Corruption, Not Dealing with Organized Crime
International organizations, donors and policy analysts have, over the past few years, recognized how organized criminal networks impede and undermine development and democracy. In this blog post, Eric Scheye argues that when offering potential remedies, however, the international community does not take the evidence it has amassed seriously. Continue reading his argument on why the distinction between organized crime and corruption matters for programming, and explanation of what programming from an organized crime perspective looks like.
52. First: Prevent the Misallocation of Funds. Then: Strengthen the Rule of Law
In Ghana recently, interviewing elite members about corruption in procurement, Liz David-Barrett was struck by how much the discourse focused on how corrupt transactions cause the misallocation of public goods or misspending of public money, and less on how corruption undermines the rule of law. In this blog post she builds an argument for why the anti-corruption field should prioritize preventing the misallocation of funds (e.g. state contracts being reasonably priced) over strengthening the rule of law (e.g. state contracts given based on protocol rather than nepotism, etc.)
51. Embedding Social Norms for Effective Anti-Corruption Interventions
In this post Ben Cislaghi draws our attention to two points that might contribute to our thinking about norms and corruption. The first is that social norms are not an on/off switch: their strength varies as the characteristics of the practice the influence varies. Yet, it's important to include them in a programmatic strategy even when their influence is weak. The second (and related) point is that effective change in a practice requires, sure, addressing the norms that sustain it; but that interventions should address the various material, institutional, individual and social factors that intersect (and possibly justify) the norm. In this post, he presents a dynamic framework to make sense of similar factors.
50. Why the International Community's Efforts to Reform Police and Justice in the Central African Republic Might be Making the Situation Worse
In this post Cheyanne Scharbatke-Church shares evidence to support why if we want citizen security and criminal justice to be a reality in the future in the Central African Republic, now is the time to integrate anti-corruption into police, justice and corrections reform programming.
49. Pity the Man Who Stands Alone
In this post Cheyanne Scharbatke-Church shares findings on how: (1) Acts of jealousy and revenge fuel the manipulation of the criminal justice system in the Central African Republic, and (2) how favoritism is a critical organizing factor within the system.
48. How the Séléka/anti-Balaka crisis has been gas on the fire of corruption the Central African Republic
In this post Cheyanne Scharbatke-Church shares findings from our latest research examining corruption in the criminal justice system in the Central African Republic (CAR). The findings discussed in this post shed light on how the 2013 conflict in CAR interacted with and impacted the system of corruption, as Cheyanne guides the reader through our systems analysis.
47. Reflections on Using Most Significant Change in An Anti-Corruption Program
In this post, Cheyanne Scharbatke-Church and Sandra Sjogren reflect on their experience using Most Significant Change (MSC) in monitoring an anti-corruption program. We discuss the fit to our context, question why the stories were all about success and share some of the impacts the process had on the Network itself. These reflections build from our prior post, where we described our monitoring needs, why we picked MSC and the steps we took.
46. Why We Need to Kill the 'Corruption is Cancer' Analogy
In this post Professor Paul Heywood gives three reasons to why the analogy of corruption as cancer is not just misplaced, but positively unhelpful for efforts to combat corruption.
45. The value of a stereotype: Women resisting corruption
How we almost discredited an important piece to understanding the dynamics of resisting corruption in Democratic Republic of Congo, when we were uncomfortable with what we heard from participants in our gender analysis.
44. Research Methodology for Identifying Social Norms that Catalyze Corruption
How we tested whether or not social norms are drivers to the system of corruption in Central Africa Republic, whether these norms are directly or indirectly related to patterns of corrupt behaviors, and more. Including our experience using focus groups of citizens and police.
43. Anti-Corruption Awareness Raised – but to what effect?
In this post Dr Caryn Peiffer discusses her research on the impact of anti-corruption awareness raising programs. Findings, she argues, defy intuitive assumptions.
42. When Discussing Political Corruption
In this post, Kelsey Goodman draws out key lessons from a survey of research on political corruption. Researchers and policymakers would be well-served to "get specific" when talking about types of political corruption, and the interventions meant to curb them.
41. Using the participatory monitoring approach, Most Significant Change, for an anti-corruption program
In this post, Sandra Sjögren and Cheyanne Scharbatke-Church discuss why they chose to use the Most Significant Change approach in monitoring an anti-corruption program in the DRC, the monitoring process, and in what ways it did (or did not) fit their needs. Amongst other things, their experience showcases some of the advantages and drawbacks of participatory monitoring.
40. How might gender roles affect whether you engage, or hold back from, corruption?
In this post Kiely Barnard-Webster explains two key takeaways for practitioners from our recent field visit to the DRC: (1) If an anti-corruption program threatens a gender group's privileged status, this must be taken into account in the program design or it will undermine effectiveness. (2) If anti-corruption strategies don't account for the different ways in which gender groups engage in corruption these strategies may not work.
39. Thematic, Easy Access List of Corruption in Fragile States Series Posts
38. How Corruption Impedes Reconstruction in Iraq after ISIS
In this post Matthew Schweitzer shares from his recent trip into eastern Mosul's liberated territories. While he was there to assess relations between civil society organizations and security actors, he encountered many Moslawis who did not trust national politicians to manage long-term reconstruction. He talks in this post about the culture of corruption and patronage among politicians as one of the most significant obstacles to future stability in the their region, and about a path away from corruption.
37. Recognizing the Potential "Destructive" Power of Social Norms
In this post Cheyanne and Russell share an early finding from their research into social norms in anti-corruption programming. Evidence shows that efforts to combat a harmful practice by depicting it as widespread or frequent can backfire by unintentionally increasing the practice. This bodes ill for well-intentioned programming like "I Paid a Bribe" sites that depict corruption as widespread, or for efforts to have the issue raised more in the press.
36. Is female discrimination in the justice sector corruption?
We wish to improve the gender representation within the anti-corruption theory of change in the program we support in DRC; starting with action-research. In this post, Cheyanne Scharbatke-Church shares the latest updates from the process and the current direction for this research.
35. What anti-corruption practitioners should read about social norms
The literature on social norms and corruption needs to improve, and definitions need to be clarified, to enable practitioners to integrate the literature into programming. Cheyanne Scharbatke-Church and Russell Hathaway go into the details, and share resources sent in response to their previous blog on social norms and corruption. Including examples of programming with social norms.
34. What We Learned About Blogging in a Year
If you are looking for an alternative way to share your program findings, definitely consider blogging. Within a year we succeeded in fostering a space for conversation between actors working in the field of anti-corruption in fragile states. On this anniversary, we share the key lessons we learned about blogging on corruption, and make the case for you to become involved.
33. A helpful response to unhelpful research; and a call for ideas
In January 2017, Mark Pyman wrote a blog on this site on the unhelpful nature of anti-corruption research. Now Mark shares the key points from the many thoughtful and thought provoking responses it elicited. Inspired by the responses, he suggests what could be done to accelerate the usefulness of anti-corruption research, and ends with a call for ideas.
32. The case for systems in corruption analysis
We created a video to reach those who are too busy to question the effectiveness of their current approaches, too invested in conventional methodology, or work in organizations that resist new ideas or – to be fair – reject our premise. Is the video clear and compelling? Could you imagine using it? With who and for what?
31. Approaching corruption through the lens of masculinities
Héctor Portillo and Sebastián Molanon propose three ways in which the expectations, pressures, and privileges of "being a man" may shed light on male attitudes towards corruption.
30. Are social norms an important missing link in anti-corruption programming?
Cheyanne Scharbatke-Church and Russell Hathaway begin their deep dive into the world of social norms and its potential applicability to anti-corruption programming. They invite you to help further develop this line of inquiry.
29. Why is our anti-corruption program working?
Is 'Strength in Numbers' creating the ability to resist corruption? Cheyanne Scharbatke-Church, shares lessons learned and a few questions raised by the evaluation of Kuleta Haki; an anti-corruption 'Network' or dedicated community within the judiciary committed to fighting corruption.  What about the network has encouraged concrete action? and, why is greater resistance by the network not occurring?
28. Framing Corruption: Do our frames limit our effectiveness?
Diana Chigas argues that the way we are framing the problem of corruption in fragile states is limiting our vision and leading us to ignore the key drivers to corruption. In particular, Diana discusses what she observed during her research in northern Uganda regarding reactions to the 'moral frame' through which corruption is commonly addressed.
27. The Financial Journeys of Refugees: Charting a research agenda – Is corruption a relevant framework?
Roxanne Krystalli and Kim Wilson, who collectively specialize in financial inclusion, gender and violence, and research methods in vulnerable settings, discuss some of the emerging questions that their research has identified at the intersection of forced migration, money, relationships along refugee journeys, and corruption.
26. When Cows Facilitate Court, the Culture of Gifting and Corruption in Modern Courts
Juliet Harty Hatanga, who has ten years of experience working with the Courts of Judicature of Uganda, discusses two cases in which the social norms of corruption and the culture of gifting challenged her ethics and training as a judicial officer. She argues that, despite the challenging cultural environment, it is well within the power of judges to make sure that justice is done – and seen to be done – at all times.
25. Do Anti-Corruption Agencies Really Matter? Some Lessons on State Legitimacy from Indonesia
Researcher Sergio Gemperle questions the role of anti-corruption agencies (ACAs) in increasing state legitimacy. He argues that state legitimacy can suffer from ACA success, as well as from ACA failure. He shares Indonesia's struggle between the KPK, the police and the government.
24. The Unhelpful Nature of Anti-Corruption Research; As seen by people trying to develop solutions
Dr. Mark Pyman, who is deeply involved in efforts to reduce corruption in Afghanistan, pinpoints what frustrates him about anti-corruption research. Few sector-specific approaches or insightful typologies of the multiple sorts of corruption within each sector, few analyses of sub-national variations, and an anti-corruption research community that is slow to move beyond diagnosis into treatment and politics.
23. Finding My Way Around the Corruption System with a Map: Mapping the Effects of an Intervention and Extending Systems Mapping to New Areas
For nearly a year, Peter Woodrow has accompanied the Kuleta Haki project providing support to our local partners (RCN J&D) on using systems maps as an analytical tool for better understanding corruption dynamics in the criminal justice sector. In this post Peter sheds some light on this process, and updates us now on how both the tool, and techniques for facilitating these types of workshops, have developed since his initial engagement.
22. Thinking of attending IACC 18 in Denmark?
Over a thousand lawyers, journalists, civil society and government professionals came together for the 17th Annual International Anti-Corruption Conference (IACC) in Panama.  Though IACC 18 is not until 2018, those who will have to raise the funds to attend or get it worked into annual budgeting process may want to start thinking about this now.  As a first time attendee at the IACC, Cheyanne Scharbatke-Church shares a few reflections that may aid you in your decision making.
21. What Dynamics Drive Police and Judicial Officers to Engage in Corruption
Use the systems maps in this post to follow the police and judicial officers' experience of corruption in the precincts and courts of Northern Uganda.  These maps, based on research conducted in Gulu and Lira in early 2016, explain what drives their behavior, what enables it, and the relationships between these factors.
20. What Dynamics Drive Citizens to Engage in or Accede to Corruption
Uganda has almost every institution, law, procedure, and body that one expects to find in a robust criminal justice system, as well as an impressive array of anti-corruption laws, institutions, and initiatives.  Despite this strong framework, corruption in criminal justice proves to be robust and resilient in Northern Uganda, with bribery at its heart.  In this post we look at one set of dynamics that feed this vicious cycle; the people's perspective.
19. Three Lessons about Corruption in the Police and Courts in Northern Uganda
Cheyanne Scharbatke-Church presents three non-intuitive insights about corruption in Northern Uganda: (1) Citizens perceive that all justice must be bought. (2) Corruption serves many important functions. (3) Corruption in the police and courts does not diminish legitimacy of these institutions. These are some of the key lessons from her paper Facilitation in the Criminal Justice System in Northern Uganda, co-authored with Diana Chigas.
Alex Snider, a Foreign Affairs Officer covering West Africa at the U.S. State Department's Bureau of International Narcotics and Law Enforcement Affairs (INL), discusses how, against all odds, donors and implementers can navigate flexibility, risk, and creativity to develop effective anticorruption programs. These actors balance one another's constraints, offer complementary perspectives, and hold each other to high standards, he argues.
17. Who is Leading the Fight Against Corruption? A Review of European Bilateral Donors
Hank Nelson reviews which European Bilateral Donors have prioritized anti-corruption initiatives, and how they are fighting corruption. Finally, he reminds donors not to neglect funding the research that will ensure that their anti-corruption programs are effective.
16. 1.39 Cheers for Quantitative Analysis
Professor Michael Johnston responds to Matthew Stephenson's post "The Level-of-Aggregation Question in Corruption Measurement" on the Global Anticorruption Blog.
15. A View on Corruption and Gender in Lubumbashi
Kiely Barnard-Webster follows up her post about gender and corruption with insights from RCN J&D's Longin and Patricia about the Lubumbashi context.  [read the post in French. La Corruption et le Genre à Lubumbashi : quelques points de vue]
This post encourages us to ask more pointed questions about how corruption is experienced and propagated by different genders, and about the importance of those differences. Kiely Barnard-Webster asks us to reconsider assumptions underlying efforts to utilize gender differences to stem corruption. [read the post in French: Les femmes sont-elles moins corrompues ?]
13. Breaking out of the Methodological Cage
Esteemed corruption author and academic Michael Johnston encourages us to look up from our data from time to time, to challenge the evidence we often rely on to define and analyze corruption. In this post, Professor Johnston asks us to take a fresh look at the lives and histories of those living in corrupt contexts, in hopes of finding richer, more useful, possibilities for peacebuilding and corruption control.
12. Final Blog of the Corruption, Criminal Justice and Legitimacy Mini-Series
Four key points from the paper "Taking the Blinders Off: Questioning how aid fights corruption."
11. Identifying Leverage Points in Systemic Analysis and Planning for Anti-corruption Action
Peter Woodrow describes the process of working with local partners to develop a systemic analysis of corruption in the criminal justice system in Lubumbashi. Responding to Peter's introduction of key concepts in systems thinking and program design, the local stakeholders developed a common understanding of corruption and then identified possible points of intervention for change. In laying out possible initiatives, the group was able to balance priorities for change against what was most feasible for the context
10. A Systemic Analysis of Corruption in the Criminal Justice System in Lubumbashi, DRC
Peter Woodrow, CDA Executive Director, traveled to Lubumbashi in April, 2016 to facilitate a systems analysis among a local anti-corruption network. In this blog post Peter walks us through the resulting analysis of corruption in the local criminal justice system.
9. How Tendering Practices by Anticorruption Research Funders Undermine Research Quality and Credibility
In this post, originally published on The Global Anticorruption Blog, Cheyanne Scharbatke-Church and Diana Chigas remind funding organizations that the ambition of the work, and the way it is presented to the world in their tenders, need to correspond to the realities of available time and resources. They argue that funders should adjust their practices so that the lofty goal of achieving "the highest standards of accountability, organizational effectiveness, and learning" has a chance of being achieved through their programs.
8. How to deal with the complexity of corruption: Four recommendations for programming
There are a number of shortcomings in the predominant approaches underlying anti-corruption programming when applied to fragile and conflict affected states. Addressing these gaps—and improving program effectiveness —requires a shift in the way we think about corruption:  from a "simple" problem that is solvable through application of best practice, to a more complex understanding of corruption as embedded in a dynamic socio-political context that must be approached holistically.
7. Three Critical Factors Missing in Corruption Assessment
We feel there are, at least, three critical factors affecting patterns of corruption that are not given sufficient attention and need to be included in any analysis of this phenomenon: social norms, political dynamics and cause-effect interaction or feedback.
6. What Makes Corruption Complex?
Simple and complex contexts are fundamentally different. The "complexity" or "simplicity" of the situation one is trying to address will affect what kinds of strategies and programs will be effective in promoting change. Yet when a situation is understood—and analyzed—as a simple problem, the risk of adapting a "simple" strategy that cannot address the dynamics of a complex problem is high. This, we argue, is a challenge in many of today's anti-corruption strategies being implemented by the international community. Complex systems share certain characteristics that resonate clearly with the reality of corrupt contexts, particularly in fragile contexts.
5. Why the Lid Doesn't Fit the Pot: The Mismatch Between Corruption and Anti-corruption Programming
When programming does not fit the issue it is meant to address, creating significant change becomes highly unlikely.  Much current work assumes corruption is a "simple" problem and therefore reacts with a "simple" (e.g. predictable cause-effect based) solution. The academic debate has unintentionally contributed to this adoption of simplicity with its focus on which theory better or more fully explains corruption as a phenomenon: principal-agent or collective action. Should we follow the principal-agent model and analyze opportunities, discretion and sanctions to understand motivations? Or should we follow the collective action model and focus on group dynamics and lack of trust? We would argue: both and neither.
4. Common Approaches to Understanding and Combatting Corruption 
In this first post in the corruption, criminal justice and legitimacy mini-series we discuss common approaches to understanding and combatting corruption.
3. Making Power Analysis Useful To Anti-Corruption Programming
The power that is abused through a corrupt transaction or that enables a corrupt system to become entrenched is at the heart of understanding corruption dynamics. How can we generate useful programming insights around power flows, and the connection between the political centre and the local context?
2. Designing Adaptive Programming – One Theory of Change
About developing a detailed theory of change for a one-year anti-corruption pilot project that was launched in Lubumbashi, and titled "Kuleta Haki" in Swahili or, 'Provide Justice'. In early 2015 CDA partnered with RCN Justice & Démocratie (RCN J&D) to develop the theory of change for this pilot, focusing on the interconnectedness of the corruption system in the DRC. This project theory, rather than addressing specific individual transactions (e.g., paying a bribe to traffic police) focused on better understanding relationships.
1. What Can We Learn About Corruption in Fragile States?
Why "what can we learn about corruption in fragile states?" is a central question for The Central Africa Accountable Service Delivery Initiative, and first steps taken to investigate it.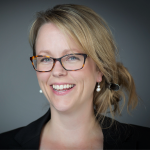 Cheyanne Scharbatke-Church is Principal at Besa: Catalyzing Strategic Change, a social enterprise committed to catalyzing significant change on strategic issues in places experiencing conflict and structural or overt physical violence.  As a Professor of Practice, at the Fletcher School she teaches and consults on program design, monitoring, evaluation and learning. Cheyanne is also a regular author and the curator of the CDA Perspectives blog series on corruption in fragile states.  [email protected]