A network of global action starts locally: Scouting in response to a global pandemic
As the Africa Regional Director of the World Scout Bureau, I feel privileged to witness at a relatively close range the initiatives of many local Scout groups in response to the current COVID-19 pandemic. From Seychelles in the east to Cape Verde in the west and from Chad in the north to South Africa, as it is the case in other parts of the world, Scouts have naturally sprung into action to help their local communities cope with the effects of the pandemic.
The initiatives range from awareness raising, getting the message across—especially in areas where the pandemic is seen as a hoax, a myth, or a conspiracy despite the records of infections and deaths—to filling in the gap created by the shortage of services in their local communities. Being innovative and motivated by the desire to always do good no matter the circumstances, Scouts across Africa have been actively helping the authorities and those on the frontline. This includes: packaging and distributing soap, sanitizers, and face masks; setting up community handwashing points; shopping and running errands for disadvantaged people and; distributing foodstuffs to needy populations among others.
As i prepare this blog, reports have come in about the work of Scouts across Zambia. In Zambia, the Rover Scouts (18-26 years of age) have been involved in a vast campaign of getting the COVID-19 messages across. The campaign consists of  building trust with the local community, conveying factual messages in vernacular, collecting information on the needs of the community, as well as collecting and distributing donations (hand washing equipment and face masks). In Ndola, the Chiluba Rover Scouts have been trained to help with screening people and orienting those in need of medical care. In Kalulushi, the Rover Scouts have teamed up with the Municipal Council Public Health Department to intensify the campaign on wearing of face masks in public and fumigating public areas.
Similar and many more activities are witnessed in other countries. In Côte d'Ivoire, for example, Scouts have elected to address the shortage of face masks by making the masks themselves and distributing them to most vulnerable communities and law-enforcement agents.
Bottom-up is in our DNA
Some of these activities are made possible by financial support through the COVID-19 Emergency Response Fund of the World Organization of the Scout Movement (WOSM). But, these initiatives are all the brainchild and action of Scouts themselves, responding to the unique aspects of their local community. It is also in this sense that I see Scouting as a grassroots educational youth movement that is truly bottom-up in its structure and approach. Scouting's defining elements and educational approach as contained in the Essential Characteristics of Scouting, provides a deeper understanding into the unique foundations of the over 113 year-old movement.
Indeed, through peer-to-peer leadership supported by adults, each local Scout group embraces the same set of values illustrated in the Scout Promise and Law and follows a similar system of non-formal education suited to the unique aspects of their local community. Through this system that is also known as the patrol/team system and which constitutes the DNA of the movement, each Scout group defines its own priorities and implements its own activities in accordance with the principle of subsidiarity. The other levels (national, regional, and global) constitute a network of support and solidarity in a global action that starts locally. In order words, it is the local community which is the locus of Scouting.
Addressing emergencies from within
Still, whereas the approach, also known as the Scout Method, works naturally for young people who are at the center of Scouting (World Scout Youth Involvement Policy), developing an effective local Scout group requires a conscious and conscientious investment in terms of personal and collective time, energy, and resources of the adult leaders involved.
Many times I have been asked what I am doing in Scouting which is a youth movement. An orthodox answer would be that Scouting is a youth educational movement under the guidance of the adults. Still, having benefited from Scouting at a tender age, my passion for professionally working for the movement can be best described in terms of building local capacities for peace in the broader sense.
Indeed, I joined the World Scout Bureau from a pretty solid humanitarian and peacebuilding background, having worked with a number of local and international NGOs in the field. However, whereas humanitarian action is noble work in that it helps to alleviate the plights of many who, so to speak, may otherwise not survive another day, it focuses on the consequences rather than the roots of what creates such a situation. This is particularly true in the case of human-made disasters.
On the contrary, I see local Scout groups as an opportunity to address humanitarian emergencies from within rather than from outside the local community. The core of Scouts' work marries local community needs with the support from national and international actors, especially in case of a widespread challenge such as the COVID-19 or devastating effects of the Beirut Port explosion.
What it takes to build a network of local action
I recall the discussions with local partners during my first official visit to Burkina Faso, along with our WOSM Secretary General Luc Panissod, back in November 2009. An exceptionally heavy seasonal downpour, not seen in almost a century, had broken the dam of Loumbila reservoir in the center of the capital Ouagadougou, causing the loss of eight lives and the displacement of over 100,000 people. While praising the support of Scouts to the emergency team and the affected families, all the partners – including the Prime Minister, church, local community leaders, as well as TV and radio journalists – expressed the need to further develop Scouting in the country in readiness for future eventualities. It was evident in the discourse of the partners that if the community had more people trained in life skills that were ready to deploy as the Scouts are, such an incident would have caused less destruction and internal resources would also contribute to community resilience. Definitely, the discussions with these partners reinforced my long-held view of Scouting as a movement of public utility, a view:
"In many African countries the Scouting movement has successfully undertaken community development projects – food production, health, hygiene, literacy programmes and has directly contributed to the improvement of the living conditions of the concerned populations."[from: resolution CM/Res.1607 (LXII) of the Council of Ministers of the then Organization of African Unity (OAU) – now African Union (AU), meeting in its Sixty-Second Ordinary Session in Addis Ababa, from 21st to 23rd June 1995, to set aside 13 March as the Africa Scout Day.]
The OAU resolution also "urges all Member States of the OAU to actively support the development, consolidation, and expansion of the Scouting movement in Africa." While in many African countries Scouting is recognized by an act of parliament or presidential decree, only a handful of countries are providing substantial support for the development of the movement.
Likewise, many local and international actors seek partnership with the movement to take advantage of its expansive network of social good actors, oblivious of what it takes to establish and sustain such a network. Having noted this as a challenge to effective engagement with prospective partners, the movement developed a document to guide the establishment of voluntary and collaborative relationships to achieve mutual goals and experiences between Scouting organizations and other entities by exchanging and sharing what they have in an educational process or project. Also referred to as the "Marrakech Charter", the document provides insights guidance on principles and practices for effective partnerships in Scouting.
Indeed, depending on the age one joins the movement, on average Scouts spend four formative years, under the guidance of dedicated adults, to become active and responsible citizens creating positive change in their communities. I am always grateful to partners, including parents, who support the development of local Scout groups as a way to build local capacities in a network of global action. Whether or not they have volunteering experience, WOSM's Adults in Scouting World Policy has designed a personal development path for adults willing to support the ways and means by which the quality of leadership at all levels can be improved to result in the provision of better services for young people.
There are many more examples and stories from around the world of how over 54 million young people, adult leaders and volunteers in 224 countries and territories worldwide are contributing to addressing challenges in their local communities and responding to the diverse needs and aspirations of young people. Across all these stories they are using a unique non-formal educational experience that directly contributes to their growth and development and at the same time supporting their local community.
By working with the world's youth through this global network, we can build a generation of practitioners who first seek to act locally and grow globally.Growing this cohort can help to finally push the needle, that so many discuss in the humanitarian and peacebuilding sectors, towards greater local ownership, leadership, and action.Perhaps the "localization" agenda as such should emphasis the strength of the existing networks and energy of our youth to propel us towards our ambitions to be more equitable and accountable to local needs and priorities.
---
Photographs listed from top to bottom: Photograph 1: Scouts disinfecting Mawe Complex in Kalulushi, Zambia after a worker tested COVID19 positive – Photo Credit: Christopher Kolala, Kalulushi District Scout Commissioner. Photograph 2: Ivorian Scouts (Eclaireuses Eclaireurs de Côte d'Ivoire – EEDCI) making face masks for distribution to most vulnerable communities – Photo Credit: Kévin Pangni, EEDCI Communication Services. Photograph 3: Ivorian Scouts (Eclaireuses Eclaireurs de Côte d'Ivoire – EEDCI) distributing face masks to vendors at the local market – Photo Credit: Kévin Pangni, EEDCI Communication Services.
. 
This blog was written as part of the "From where I stand: Unpacking 'local' in aid" series. Each week, CDA will create a space to help bring  these critical and fresh, though often neglected, voices – from local practitioners to those working alongside them (including those who work on the policy and programming agenda) – to the forefront. 
Our hope is to expand our collective thinking and understanding about what "localization" actually looks like in practice, no matter how messy it may be. In doing so perhaps we can begin to answer the question: What if the evidence-base for local leadership, aid policy, and INGO practice was instead based on the diverse experiences and ideas of those leading humanitarian, aid, and peacebuilding efforts in their contexts?
For more blogs in this series check-out:
And many more to come soon! If you are interested in contributing to the series please contact Sarah Cechvala at [email protected]. We would love to hear from you and include your perspective.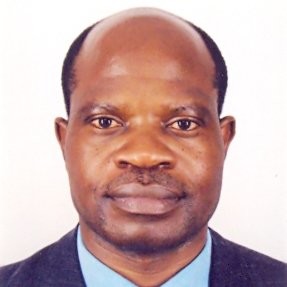 Frederic T. Kama-Kama from the Democratic Republic of Congo (DRC), is the Regional Director of the World Scout Bureau, Africa Regional Office. In this position, Fred assists National Scout Organizations to identify needs related to youth programs, adult resources, management, and institutional development. He has worked with Oxfam Novib, Peace Tree Network, American Friends Service Committee, the United Nations Development Programme, and performed field work as a Collaborative Learning Projects Consultant for CDA in Burundi, DRC, Kenya, and Rwanda. He is French-English bilingual and is currently completing a Ph.D. focusing on conflict transformation with the California Institute of Integral Studies.